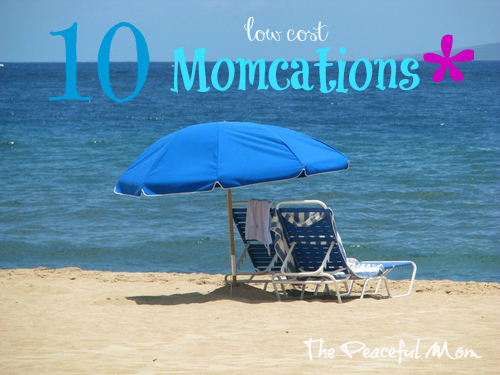 As a homeschooling mom of four, I know what it means to reach burnout. I have to be very conscious of taking care of myself or I end up exhausted, frustrated and cranky.
We all need time to replenish what we've given out, but sometimes the problem is finding the time and money in the budget. When you can't get away for a full vacation, try these ten low cost Momcation ideas.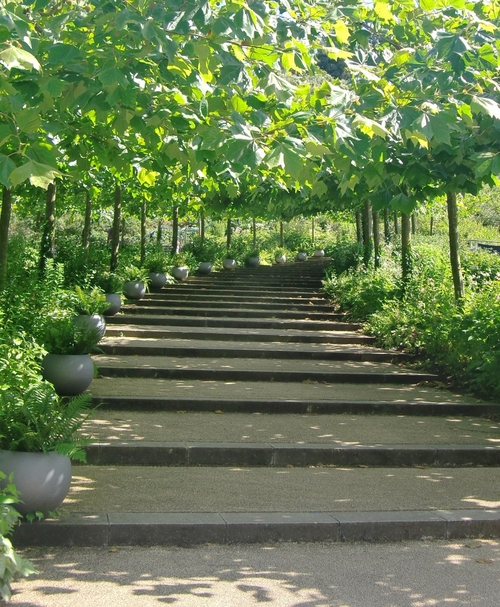 Take a Walk — Enjoy a local park, trail or nature center by yourself. Taking the time to breathe fresh air and enjoy nature is a great stress reliever.
Make a Specialty Drink — Make a juice spritzer with 1/2 a glass of chilled seltzer water and 1/2 a glass of your favorite juice. Serve in a wine glass garnished with a slice of lime or lemon, and sip slowly in a quiet location.
Sit on the Porch — Take a few minutes after dinner to sit on your porch or patio and enjoy the sunset.
Read Something Frivolous — Take a look at the comics, or check out a library book about flower arranging.
Browse A Shop — Go to a shop with items outside of your budget. Instead of being discouraged, look at the items with a creative eye.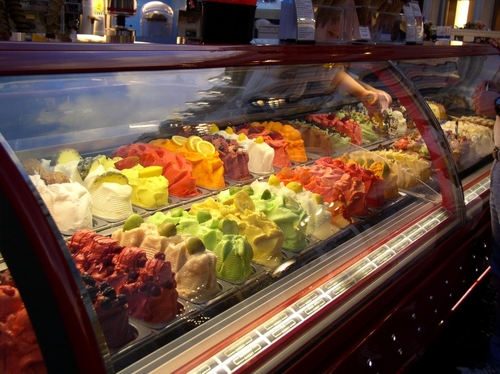 Enjoy a Treat — Find a food that you really like and enjoy it once a week. Savoring a piece of imported chocolate or a scoop of gourmet ice cream may be just the thing to lift your spirit.
Go Thrift Shopping — Visit a thrift shop or yard sales to look at items you wouldn't normally buy. Those 70's record albums and velvet Elvis wall hangings can really make you appreciate what you have now.
Have a Good Laugh — Watch funny videos on You Tube or a t.v. comedy rerun. Laughter is good medicine after all!
Watch a Girly Movie — Put the kids to bed or have dad take them out for a treat while you enjoy a good movie all by yourself. Movies can be checked out at your local library or rented from Redbox for around $1.00. Just make sure to return the dvd on time to avoid extra fees!
Phone a Friend — All of these suggestions are just made better with a friend. Girl talk is highly under-rated.
Momcationing doesn't have to cost a lot, but the rewards are priceless.
You May Also Enjoy:
My Top Five Ways To Deal With Stress