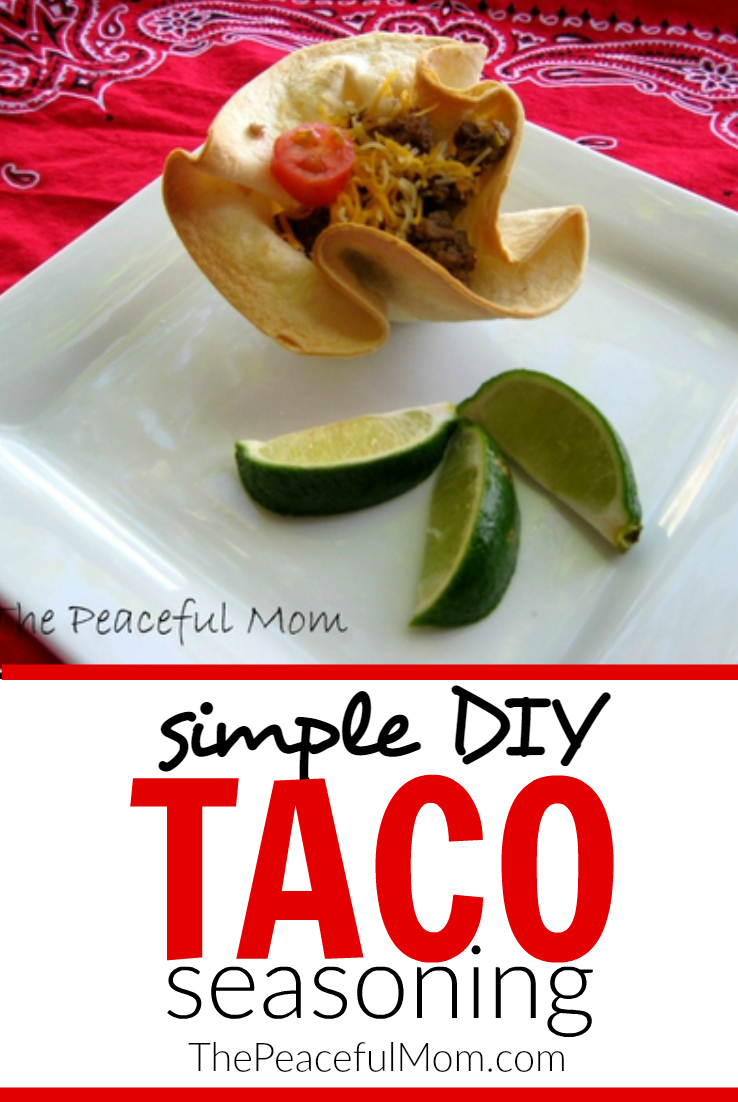 Make Your Own Taco Seasoning
We enjoy Mexican food, but not the price of individual taco seasoning packets, nor the MSG in most seasonings. Check out these simple recipes to make your own taco seasoning.
(I posted this recipe in February of 2010, but thought I would repost it for those of you who weren't around then! )
Taco Seasoning Mix 1
1 cup dried minced onion
1/3 cup chili powder
2-3 tablespoons dried cumin
4 teaspoons crushed red pepper
1 tablespoon dried oregano
4 teaspoons garlic powder (NOT salt)
2 teaspoons onion powder (NOT salt)
Combine all ingredients in a jar with a tight fitting lid and store in a cool, dry place.  Use about 1 tablespoon of mix per 1 pound of meat or beans, or more if you like more flavor. Make sure that you use garlic and onion powder, not salt, or your mix will be too salty.
Alternate Recipe
4 tbsp. chili powder
2 tsp. cumin
1 tsp. cinnamon
1 tsp. salt
2 tsp. oregano
1 tsp. cayenne pepper
Follow directions above.
Quick Recipe
I usually brown my ground beef ahead of time with chopped onions, and put it in the freezer. When I need taco meat for a recipe, I use a quick version of the taco seasoning and add it when I reheat the meat:
1 tablespoon chili powder
1 tablespoon cumin
1/2 tablespoon garlic salt
You May Also Enjoy:
Make Your Own Fajita Seasoning