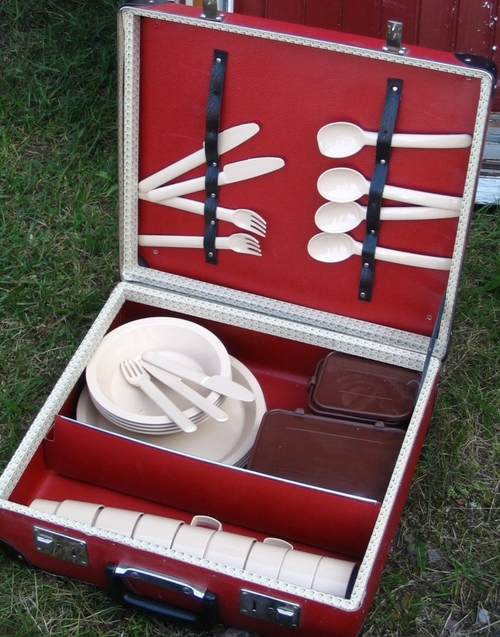 Connie at Smockity Frocks is part of the 4 Moms Picnic Linky this weekend.  Her post about picniking fun made me think about the adjustments that need to be made if your child is gluten free.  So here are some great gluten free picnik ideas: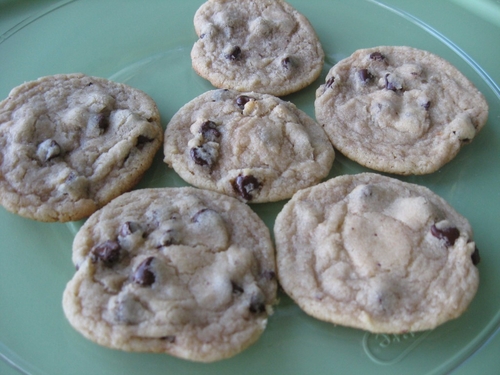 Bake Some Cookies- Use Betty Crocker Gluten Free Cookie Mix to bake up a batch of chocolate chip goodness.
Enjoy Your Veggies-Take some baby carrots, broccoli spears and bell pepper slices along with a small plastic container of ranch dressing.
Freeze and Squeeze-Organic yogurt tubes (we like Stonyfield Squeezers) can be frozen to take along.  By the time you're ready to picnic, they'll be thawed just enough to enjoy.
Slice Your Sandwich– Make coldcut or cucumber sandwiches using gluten free bread (we like Udi's) and cut them into fun shapes using a cookie cutter.  (Save the scraps to make GF croutons or let the kids eat them so you don't waste that expensive bread!)
Be Cheesy– Cheese cubes or string cheese are great to take on a picnic. Add some gluten free crackers or rice cakes for crunch.
Go Nuts-Make a fun trail mix with almonds, chocolate chips, and dried cranberries or other dried fruit. (Remember to read labels because some roasted nuts contain wheat products.)
For more Gluten Free ideas, recipes and coupons click here! 
You May Also Enjoy:
Save Money: 5 Things You Can Do Today