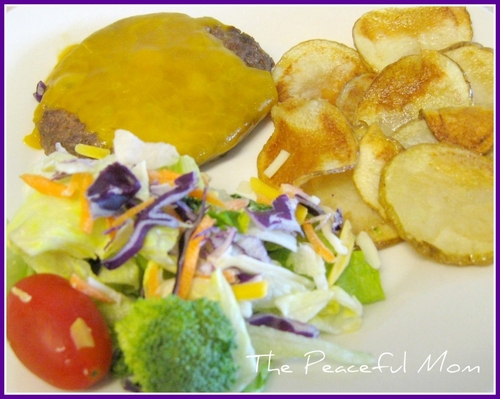 Tired of having the same old potato chips with your burger?  Try these Home Fried Potatoes.
4-6 potatoes sliced thinly
approximately 1 cup extra virgin olive oil
salt to taste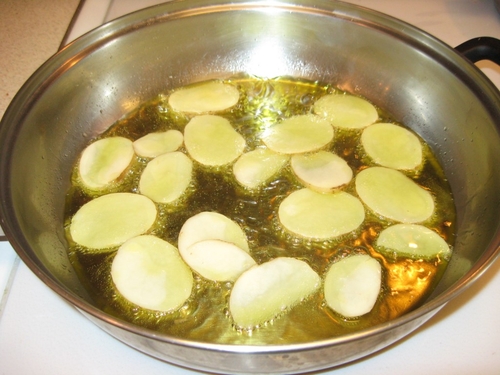 DIRECTIONS
Pour a thin layer of olive oil in a large skillet (stainless steel or iron is best) and heat over medium high heat until it begins to sizzle.  Place potato slices in a single layer in pan and sprinkle salt over them.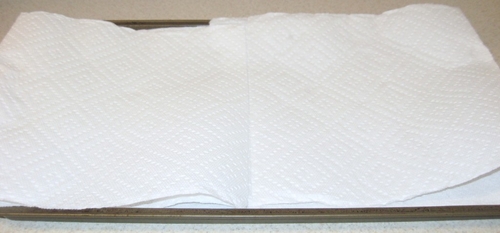 Place a double layer of paper towels on a cookie sheet (to absorb oil).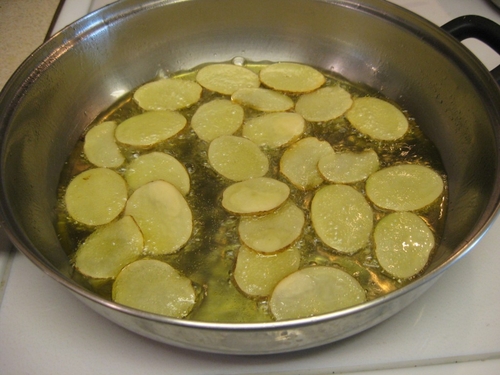 When the edges of the potatoes start to brown, flip them individually. (I use metal tongs for this process.) Add more salt if desired.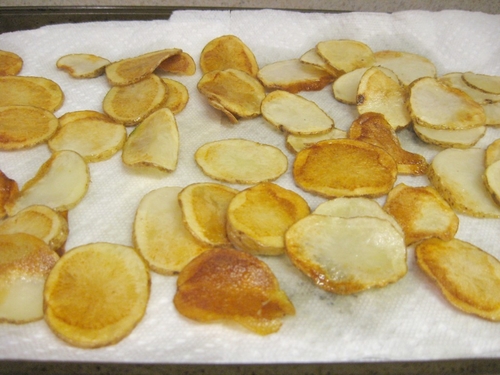 When potatoes are brown and crispy, remove them to the paper towel lined cookie sheet. Serve immediately.
VARIATIONS
Add garlic salt or Lawry's Seasoning Salt instead of regular salt.
I"m linking up at Gluten Free Wednesdays!
You May Also Enjoy: