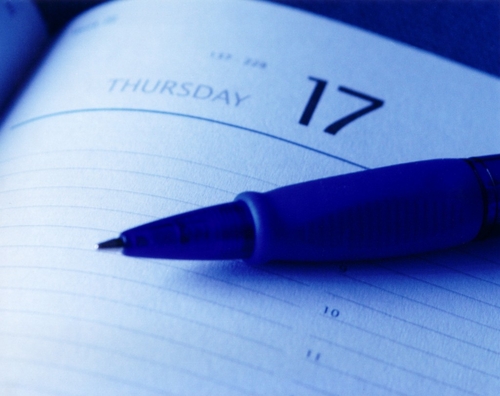 There's a lot to learn in parenting a child with Aspergers, but one lesson I have learned well is not to over-schedule.  
Sports, music lessons, time with friends and family activities like zoo and library visits are all important parts of any child's life, but they also take a lot of time and energy.  Both the parent and the child suffer from a too-busy schedule of extra-curricular activities.
For a child with Asperger's controlling the schedule is particularly important.  The sensory issues involved with the disorder require that these children get more rest and quiet time than others.  It's my job as the parent to make sure my child gets that quiet time.
I learned my lesson the hard way.  A couple of years ago a radio station offered free tickets to a local amusement park for customers who met at the park at a certain time.  We planned to join in the fun, but it never occurred to me that many other people would also be interested in this offer (duh!).
Early that morning we packed our four children (ages 8 to 13 at the time) into the car and took off, only to wait on the highway for three hours!
Needless to say my son was practically hyperventilating by the time we got out of the car.  All of the tickets had already been given out by the time we arrived, but a manager took pity on me and gave us tickets as well.  Since we had been in the car so long we decided to and enjoy some rides.
Spending a couple of hours at the park would not have been a problem, but we also had tickets to the city aquarium that had to be used that afternoon.
By the time we arrived at the aquarium, my son had reached his limit.  Within thirty minutes he had a terrible meltdown in public and we had to leave.  I was angry about his behavior, but truthfully it was my fault.  I should never have placed such stringent demands on him.
To ensure that we avoid repeating that scene, I now plan a week at a time and make sure that we have quiet time scheduled in.   Our life is more structured than some families', but we have much less stress and my son has a higher quality of life as a result.  That's worth giving up a little spontaneity.
You May Also Enjoy: