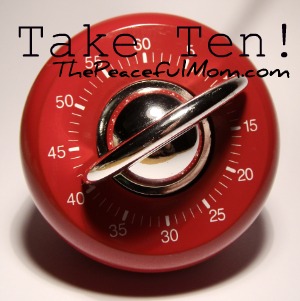 Take Ten-Improve your life ten minutes at a time!
This week I will be returning to a habit I have neglected the past few weeks: Bible Reading.
I'll be spending at least ten minutes every day this week getting back into the habit of reading God's Word.  You can choose another habit that you have neglected and let me know how it goes!