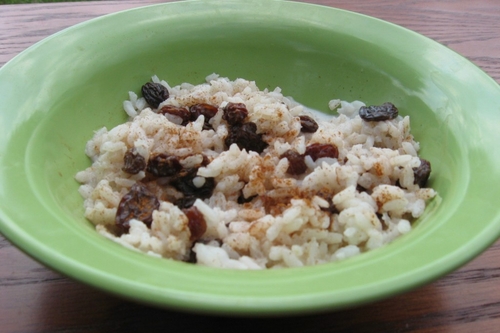 Simple Gluten Free: Simple Recipe for Easy Rice Pudding
EASY RICE "PUDDING"
(single serving)
INGREDIENTS:

1 cup leftover cooked white rice
sprinkle of salt
pinch of sugar or other sweetener
2 Tablespoons raisins
1/4 teaspoon vanilla extract
1/4 cup milk or cream
1/4 teaspoon cinnamon
DIRECTIONS:
Combine all ingredients except cinnamon.  Microwave for 1 minute.  Stir.  Sprinkle with cinnamon.
This version is less pudding-like than the traditional recipe because the rice doesn't absorb as much of the milk, but it's perfect when you have a little rice left over and want a quick treat.
I'm linking up at Tasty Tuesday!
You May Also Like: