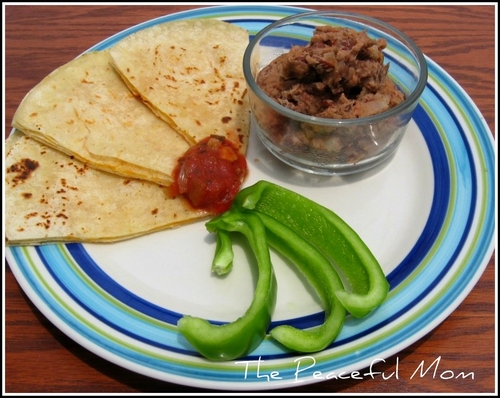 My simple Homemade Gluten Free Refried Beans recipe.
Refried Beans (Serves 4)
INGREDIENTS:
1 small onion diced
2-3 Tablespoons Extra Virgin Olive Oil
2 cups cooked beans
(I use kidney beans from the freezer, but you can use pinto beans.)
2-4 Tablespoons salsa (more for garnish if desired)
garlic salt to taste
DIRECTIONS: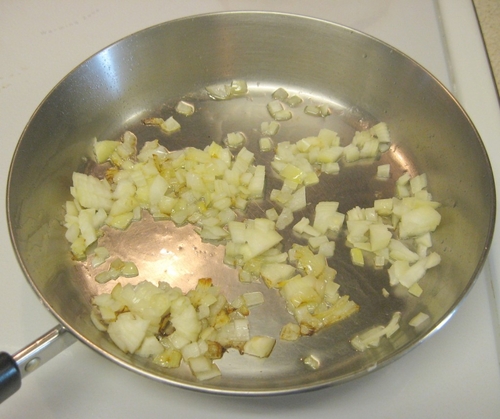 Saute onions in olive oil until translucent.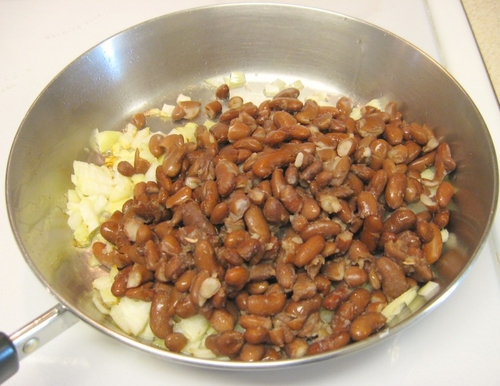 Add beans mashing slightly.  Heat through.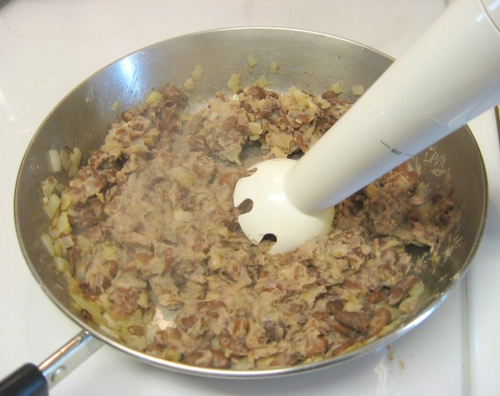 Add garlic salt and stir to combine.  Remove pan from heat and use immersible blender to blend (or cool slightly and put in your food processor or blender.)
Serve with tortilla chips as a dip or use to make bean burritos.  We also serve this with quesadillas.  Yum!
I'm linking up to Tasty Tuesdays and Gluten Free Wednesdays