Use Cash- Take a limited amount of cash to the store rather than your debit card to help curb impulse spending.  When the cash is gone, spending is done.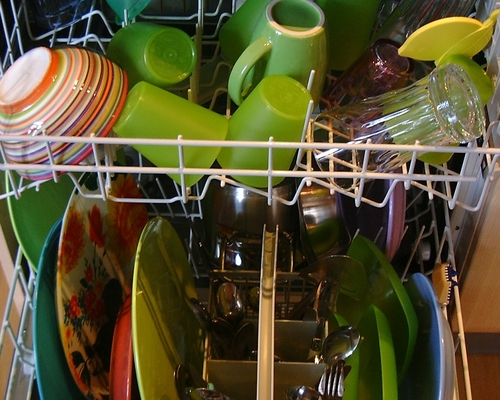 Open The Dishwasher- Turn off the heat dry setting on your dishwasher and open the door slightly at the end of the cycle to let your dishes air dry.


Drink Water-Drink water instead of the soda you normally purchase. (See my post here on Money Saving Mom.)
Time Your Dryer–Most clothes dryers have a cool down setting at the end of each cycle.  If you set a separate timer (or your phone alarm) and take the clothes out before the cool down you'll save electricity and the clothes will be less wrinkled!
Slow Cook Dinner–Cook dinner in the crock pot (Recipes Here) instead of the oven to save electricity and keep your kitchen cooler too.



You May Also Like:
Five More Daily Ways to Save Money
Entertaining Children on A Budget