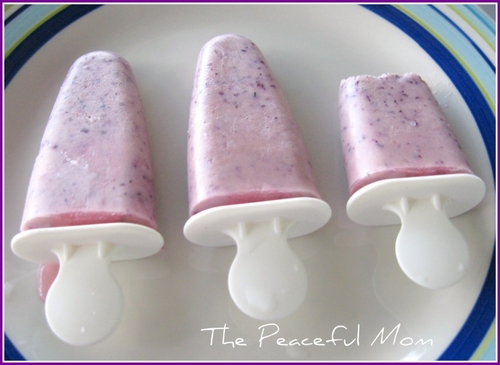 Blueberry Yogurt Pops: Try these healthy treats to cool down on a hot summer day!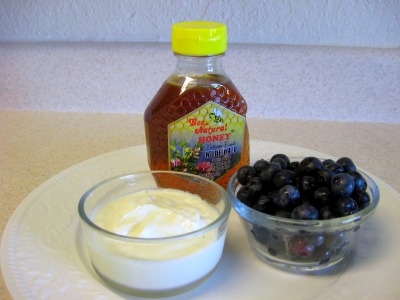 INGREDIENTS
1 cup organic vanilla yogurt
1 cup fresh or frozen blueberries
1/2 Tablespoon honey or other sweetener
(Honey has a strong taste so make sure to add only a little.)
1 teaspoon Vanilla flavoring (if desired)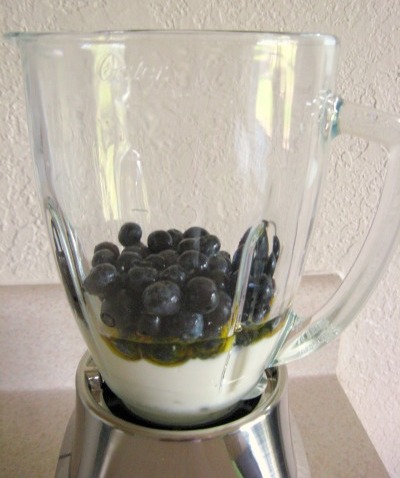 Blend.  (Be sure to taste!)

Pour into popsicle molds (these came from Ikea) and freeze for 3-4 hours.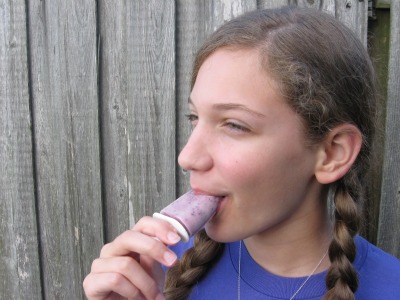 Enjoy!
You May Also Enjoy: