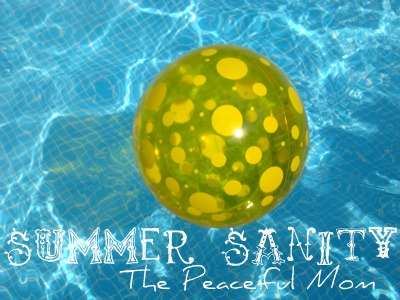 With the warmer weather, kids want cold snacks and you want to save money.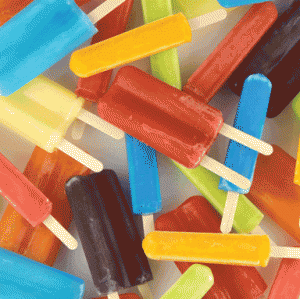 Of course you can buy the 10 pack of colored sugar water freezer pops, but I like for my kids to receive some nutrition in their treats.
Here are some ideas I use for keeping the summer snack budget under control:


BUY ON SALE- This may seem obvious, but most people will purchase only 1 or 2 packages when items are on sale.  A better plan is to buy enough packages to last until the next sale.
Recently Edy's All Natural Fruit Bars were Buy One Get One Free at Publix, so I bought the four boxes left on the shelf and I even got a rain check to use later.  I have enough to last a couple of months, so I won't have to buy them at full price.
I also stock up on juice when it is on sale.  We use this to make homemade soda (2/3 glass soda water-sold in 2 ltr bottles + 1/3 juice), which is a cheaper and healthier alternative to Coke and Pepsi.


MAKE YOUR OWN– We also make homemade popsicles for pennies using 100% juice which I have purchased on sale.  The popsicles satisfy the desire for something cold, but with out the sugar and artificial ingredients. (Note: If your children are accustomed to sugary pops, you may want to use juice with a little added sugar to make the transition easier.)
You can also make yogurt pops by blending organic yogurt and fresh or frozen fruit.  If you're really ambitious you can add other nutrient dense foods like spinach, just don't tell your kids!


LIMIT CONSUMPTION– My children are allowed one snack in the afternoons.  We serve three generous meals every day and I don't want them filling up on snacks rather than eating dinner.  This also keeps the food budget down because they don't eat everything in the pantry in one day!
My children are also limited to drinking water except on special occasions when we will have organic lemonade (when I can purchase it on sale) or homemade soda (see above).   Drinking water is essential to good health and training my children when they are young to prefer water over sodas has a long term health benefit, as well as saving money.
If your family drinks a lot of soda, begin limiting them slowly.   Taste buds which are accustomed to the sweetness of soda don't adjust quickly to the taste of water.
By making a few changes you can keep your children cool and keep more money in your wallet.
You May Also Like:
Summer Sanity: Daily Routine Planner