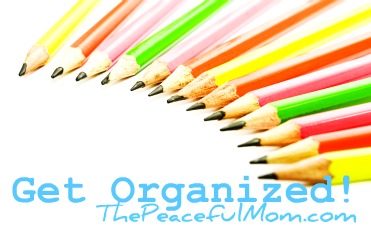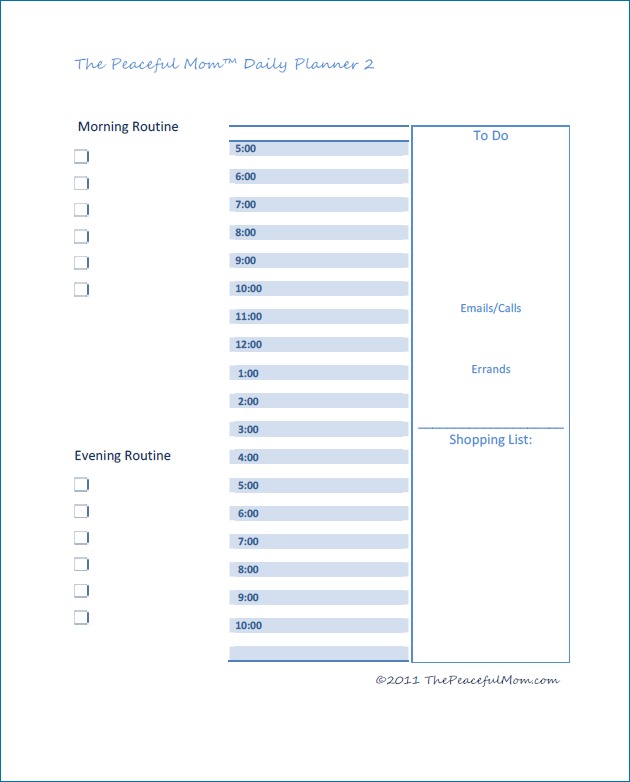 Tap HERE to download The Peaceful Mom Daily Planner.
The first step to becoming more organized is creating a daily list of tasks which need to be accomplished. This Daily Planner includes a space for morning and evening routines, an hour by hour section for appointments, To Do Section and a Shopping List.
You can fill in your own routines on the planner, but here's a look at mine:
My morning routine includes:
Drink Water

Bible Reading/Prayer/Journaling

Writing Time (blog or current project)

Walk

Shower/Dress

Laundry

Breakfast

Food Prep for Dinner
My evening routine includes:
Lay Out Clothes for the next day

Food Prep (thaw out food for the next day)

Personal Care (brush teeth, floss, etc.)

Gratitude Journal

List top 3 To Do's for the next day

Reading
Happy planning for a Peaceful Day!
You May Also Like: