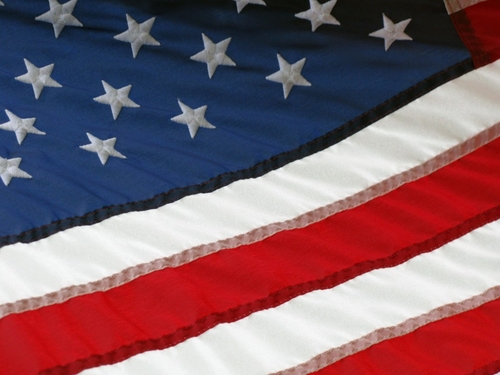 It's a holiday weekend and many families are looking for inexpensive ways to start the summer off with a bang.  Check out these ten cheap ideas for Memorial Day fun:
Watch a Parade-Attend a local Memorial Day parade. For extra fun, take a couple of bags of candy to hand out to the kids on the route or bring a cooler with cold drinks to hand out.
Eat Some Ice Cream-Invite friends to bring their favorite toppings and soda to an ice cream sundae party.  You provide the ice cream.
Host a Movie Marathon– Check out movies from Red Box or the local library.  Watch The Lord of The Rings Trilogy or all of the Star Wars Movies back to back.  Make sure to have plenty of popcorn and drinks on hand.
Remember Our Heroes– Take your kids to tour a local military cemetery and teach them what Memorial Day is about. Take them out for ice cream afterward.
Go Camping– Camp at a state park or in your back yard.  Don't forget to roast marshmallows and play flash light hide-n-seek.
Picnic in the Park-If camping doesn't appeal to you, try making a day trip to a state park or local historic site.  Enjoy a family picnic after you hike.
Hang Out at the Mall-Go on a scavenger hunt to find the most expensive item at the mall and the cheapest.  Visit the pet store and makeup stories about the future owners.  Buy each other the funniest item you can find at the dollar store.  Celebrate your NOT spending boatloads of money by getting a drink in the food court.  (Note: This only works if you have great self-control!)
Help Someone– Offer to mow your elderly neighbor's yard for them.  Bake cookies and deliver them to the local nursing home.  Make thank you cards for the fire department.  Donate canned goods to the local food pantry.
Play Ball-Many teams offer cheap seats.  If you don't have a local sports team, arrange a game with friends at a nearby park.  Have a cookout afterwards.
Get Wet- If you don't have a neighborhood pool, let the kids have a day of water fun in your own yard.   Play games with Super Soakers and water balloons.  Have relay races trying to fill up buckets of water.  Make sure to have plenty of popsicles on hand for the soaking wet little people.
The most important things is to enjoy your family and the fact that you are having fun on the cheap!
You May Also Like:
Ten Travel Essentials For Vacationing Families