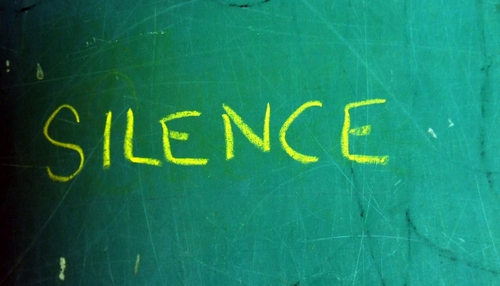 Aspergers sensory issues are one of the most difficult aspects of our family's life and as the parent I have to gain coping skills to help my children deal better with these issues.
My teenage son is primarily irritated and upset by the actions of those around him. He regularly complains that someone is "chewing too loudly" or "using too much salt" and he is unable to take his focus off of the perceived problem until the person stops the irritating behavior or he is asked to leave the table.
Physical sensations are also troublesome. The smell of gas when I'm filling the car is completely overwhelming to him and hair cuts have been a problem for years. As a toddler he screamed and cried. At 12 he refused to have his hair cut and let it grow to his shoulders. Finally peer pressure won out and he decided he looked better with short hair. He still hates the process but he will ask to get a hair cut when he thinks his hair is too long.
For my daughter the issues are being hungry, hot or tired. She has an uncontrollable melt down if any of these conditions occur. She also exhibits tactile avoidance behaviors such as refusing to shower or have her hair brushed. Of course she has to take care of personal hygiene so we have daily battles.
Mark Hutten of MyAspergerChild.com says:
"Rage or meltdown behaviors to sensory events that are overwhelming to the child can occur. These behaviors may be misinterpreted by parents as purely a lack of control – or a child who just "needs more discipline." The youngster does needs to learn strategies to control rage and meltdown behaviors, but an understanding of the possible triggers for these behaviors and an appreciation for the extra effort he must exert to control himself can make discipline more efficient and effective for both the youngster and parent."
In order to better parent my raging children, I have developed some coping techniques:
Being Vigilant- As the parent I have to insure that my daughter has enough sleep, eats often and properly (sugary snacks would be her first choice!) and stays relatively comfortable.  I have to notice the signs of an impending sensory issue and intervene in the early stages to distract her or change the situation. My job is to be aware of potential problems when my child can't.
Being Proactive-I have to be proactive to avoid situations that cause my children problems. Busy environments such as the grocery stores or mall are difficult for both my children so I try to run errands at a time when I have childcare. I also have to plan my life more. Spontaneous outings don't usually go well without preparing snacks for the car, making sure my child has her mp3 player to distract her during the ride, making sure she is wearing comfortable clothing, etc.
Maintaining a daily routine is a must.  Having the same morning routine keeps life running smoothly and prevents many meltdowns from occurring. We also have a designated time for showering because my daughter hates it and would never take one if she didn't have to. She knows that after certain events like swim team practice she has to take a shower and it just becomes part of her day. She still complains but complies much more easily.
Part of being proactive is providing a "time-out" location. My teenage son has his own room, but my daughter shares with her sisters so we have made a corner of my walk in closet into a hiding place for her to go and be alone when she is over stimulated.
Being Sensitive-I admit this is the area where I fall short. I am often angry and frustrated that my child is having another meltdown over something seemingly insignificant. If I will take a breath, however, and approach him with understanding rather than frustration it will go better for both of us.
I have to keep in mind that my children are not exhibiting these behaviors on purpose. They can't help the way their bodies and minds are reacting and we have to work together to find coping skills that help them deal with these problems.
You May Also Like:
Help in the Middle of a Meltdown

Dealing With An Autism Diagnosis

Simple Gluten Free Weekly Menu