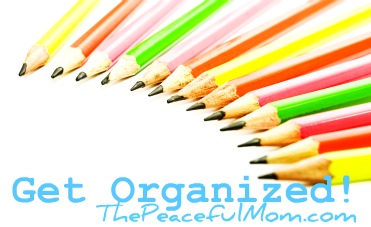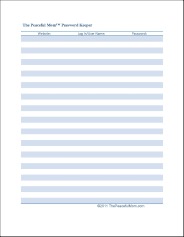 Click to print The Peaceful Mom Password Keeper.
[UPDATE: Using a printed copy of your passwords is a security risk. It's much more secure to use a password app like Last Pass than to keep a written copy of your passwords.]
I don't know about you, but I have lots of websites I visit that require passwords. To make it simple I previously used one password for all my online activity. Then I realized that was a huge security issue.
Once I started using more secure passwords and differentiating them between the various websites, it became more difficult to remember which password went with which website.
To help me keep up with all the passwords I created The Peaceful Mom Password Keeper. Click to print a FREE copy for your records: The Peaceful Mom Password Keeper.
Obviously, keep this form in a safe place!
You May Also Like:
Help Your Family Cope with Stressful Circumstances