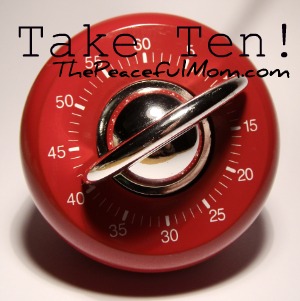 Take Ten-Improve your life ten minutes at a time!
This week we'll be focusing on photos. I'll be cleaning out and organizing the photo folder on my computer, but you could sort photos into photo boxes, print those birthday party photos from your camera or get started on a digital scrapbook.
Just spend ten minutes a day doing what needs to be done with your photos and, if you like, report back at the end of the week with your progress.
You May Also Like: