Simple Gluten Free: Too tired to bake special goodies for your gluten free family member?  Now you can buy them.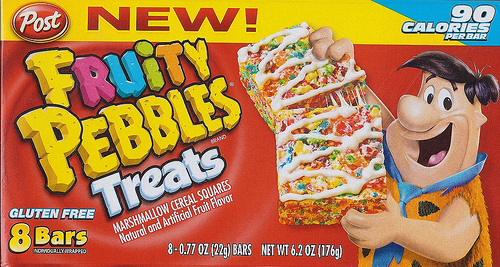 We found $.75/1 coupon blinkies in the store and decided to give the new Post Fruity Pebbles Treats a try.  Post also has a Cocoa Pebbles variety.
The verdict?  My daughter loves them.  I'm not suggesting these are healthy and they do contain dairy and soy ingredients, but if your gluten-free child craves a "normal" treat every once in a while these might be a good choice.
You May Also Like:
Affordable Gluten Free Dinner Meals
Our Favorite Gluten Free Snacks