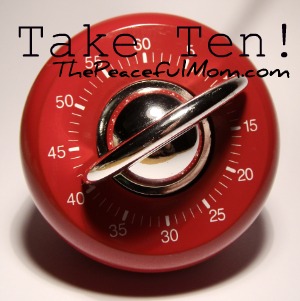 Take Ten-  Improve your life ten minutes at a time!
This week we'll be taking ten minutes each day to do something special for our children.  You can spend the time one on one with each child or use the time to do something like write a note or make a special treat for them.
If you haven't read Gary Chapman's book The Five Love Languages, you can go here to take a free assessment to determine the way that your child best receives love from you.