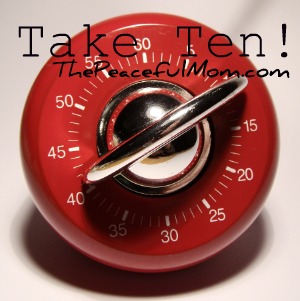 Just ten minutes a day can make a difference!
This week we'll be spending ten minutes a day going through the stack of papers on our desk, table, etc..  You know the stack I'm talking about.
Throw away the junk mail, file the bills in your household binder or folder (If you don't have one, take the time now to designate a place for bills to be paid.), place papers that require action in a folder and place a post-it note on the front detailing what needs to be done.  Happy filing!