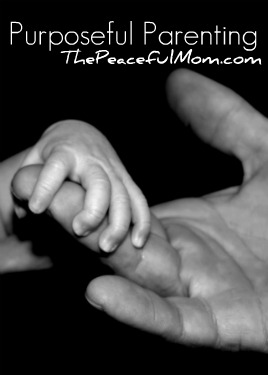 Any great journey starts with vision.  It's no different in parenting.
When my first child was born many people told me to enjoy the time because it would go so quickly.  In my mind, time seemed to move so slowly.  When would my son sit up, when would he walk, when would he use a spoon?  Looking back, I see exactly what those people meant.
During my son's infancy I could not imagine him at age six, much less as a teenager or adult, so the idea of vision was completely foreign.  As the years  progressed and we added more children to our family, I began to see patterns in my children's lives and I began to pray over their futures.
Proverbs 29:18 in The Message says:
If people can't see what God is doing,
they stumble all over themselves;
But when they attend to what he reveals,
they are most blessed.
As parents we need to receive God's vision for our children so that we can guide them to be the people God created them to be.  It's so easy to get caught up in the busyness of everyday life and to "stumble all over ourselves."  I don't want to forget that God gave us these children as a gift to hand back to Him and His purposes for them.
Here are some questions that I have considered in regards to my own children:
In what areas does my child show interest?
What patterns do I see in my child's life?

What gifts and talents does my child have?
What skills does my child need to be a good spouse/parent/employee?
What is my child's life purpose?
Some of these questions are easily answered, others are not, but as I continue to seek God and ask for His view I can more effectively love and guide my children into all that He has purposed for them


You May Also Like:
Purposeful Parenting: It's About Relationship
Organize Your Day In Five Minutes
©2011 The Peaceful Mom-No material on this website may be reprinted in any form without the express written consent of the author. Please note that this post is not intended as professional advice but simply the author's personal opinion. You should seek professional advice if your circumstances require it.