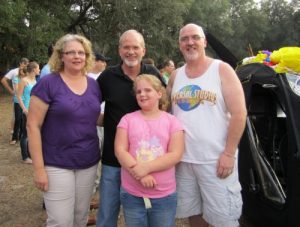 Our family had an amazing opportunity this week involving a flying car. 
You may have heard of the story of a group of American missionaries who went to the jungles of Ecuador in the 1950s.  These men and women wanted to minister a tribe of particularly bloodthirsty warriors called the Auca (now known as the Waodani).
In making the first contact with the tribe, five of the men including Jim Elliott and Nate Saint (the group's pilot) were brutally murdered by Waodani warriors.  A little later the tribe allowed Nate's sister Rachel Saint and Jim's widow Elisabeth to live with them.  Elisabeth left after two years, but Rachel continued to live with them for 30 years and saw the entire tribe transformed.
The movie "The End of The Spear" which came out a few years ago tells the story from the point of view of Steve Saint, Nate Saint's son who regularly visited his aunt in the jungle and grew to love the people of the tribe.  When his aunt died in 1994 the Waodani asked him to come to live with them.  One year later Steve, his wife, college age son and high school age son and daughter went to live in the jungles of Ecuador.
Steve later returned to the U.S. where he and his team at Itec have created many innovations to help serve indigenous people groups and aid workers in remote places.
On Tuesday he came to our location with his team and the amazing flying car that they have developed.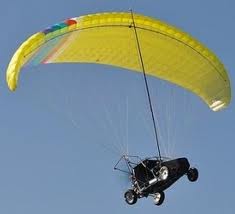 After Steve talked to our group we were able to meet him individually.  It was so encouraging to hear some of the struggles that their family went through in doing what God had called them to, but to hear how God was so faithful to them in the midst of it.
You can read more about Itec and the flying car here.