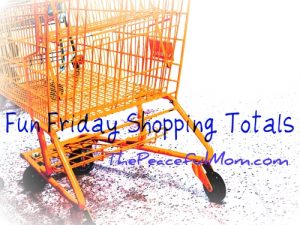 Hardly any shopping this week because of our move but I did get one great deal!
Weekly Total: $3.50 food  $0.00 nonfood ($5.25 value) ($100/wk budget for 6 people including two teens and two preteens.)
Monthly Total: $274.74 food  $8.21 nonfood ($590.07 value).
No photos this week because I only bought a box of frozen waffles for $1.48 and a half-gallon of organic milk.  The milk is usually $3.50 but I was able to get it for only $1.50!  I am so excited that I was $125 UNDER budget this month considering all the packing, selling stuff, etc.!
You May Also Like:
Get Organized: 2011 Peaceful Mom Planning Resources