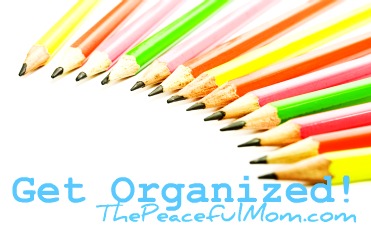 Need to make some changes in life? Use this FREE Printable Goal  and Action Planner to get started.
Click  to print The Peaceful Mom Goal and Action Planner. (Click here for more FREE planners!)
How to use The Peaceful Mom Goal and Action Planner:
Evaluate
Take some quiet time away to think and pray about your life. What are some areas that are going well for you? What are some areas that need improvement? Make sure that you consider all aspects of life: spiritual, physical, intellectual, social including marriage, parenting and friendships.
Note: You can include the financial area, but it is preferable to complete a separate sheet at a later time so that financial stress doesn't cloud your vision for the other areas of your life.
Complete the Evaluate Section of the Planner with your highlights and areas for improvement. These can be written in any order.
For example: "One thing I definitely want to improve is the amount of individual time I spend with my children."
Brainstorm
Now take some time to dream. Pray about your life purpose. Imagine the person you want to be and the life you want. What do you want to accomplish? How do you want your relationships to improve?
I like to include personal and creative ideas like taking a dance or drawing class, reading more to my children, painting a piece of furniture. I also think about places we would like to visit or experiences we would like to enjoy.
Write these ideas in the Brainstorm Section of the planner.
Set Goals



Now it's time to turn those ideas into goals. Good goals are specific and measurable. For example: If I am not running now and I want to run a 5K in the next six months I will need to increase my running distance by 1 mile a month starting in January. I will know if I have accomplished this goal because I know my average running distance now and I can measure my running distance on January 30 and compare the two.
Write your goals in the Plan Section under Specific Goals.
Plan
Once you have determined the goal, turn that goal into specific, bite size actions that you can work into your regular routine.
For example, I want to spend more time with each of my children so I could plan Thursday afternoon as date time when I will take one child on a special date. Each child will get a once-a-month date because there are four weeks in a month and we have four children.
Fill in the specific actions you will take to reach each goal in the Plan Section under Action Plan.
Take Action and Schedule 
Once you have determined your overall goals, choose one or two to start with and:
SCHEDULE  YOUR GOALS- Write your specific action step into your daily or weekly calendar. If the action step isn't worked into your daily routine it isn't going to happen.
POST YOUR GOALS- Post your Goal and Action Planner somewhere visible like the refrigerator, your bathroom mirror or on a bulletin board over your desk. You will want to see those goals on a regular basis.
VISUALIZE YOUR GOALS-Visualize yourself accomplishing your goals. Many Christians are afraid of  the word "visualize" because New Age Philosophies have co-opted it, but God created our imaginations and they are a powerful tool for living out our purpose in Him. To help you visualize your goals you can even make a poster or a bulletin board with photos cut from magazines or printed from the internet so that you can see what you want your life to look like (or use Pinterest!).
Finally, remember that life isn't actually compartmentalized into separate areas, but is interwoven. Goals and issues in one area naturally over flow into others. I found that once I focused on allowing myself to be creative I had energy to deal with more difficult issues because I was being fulfilled by my creativity. Being more organized in my daily schedule led to me be more organized with my finances and developed the discipline I needed to start running.
If you choose to use The Peaceful Mom Goal and Action Planner, I would love to hear your feedback. Feel free to leave a comment. 🙂
©2010-2012 The Peaceful Mom- Please feel free to share a link to this post with credit to ThePeacefulMom.com. Please note that this post is not intended as professional advice but simply the author's personal opinion. You should seek professional advice if your circumstances require it.
You May Also Like: