Save on groceries by shopping smarter! See the great deals I got this week with coupon matchups!

Weekly Total: $82.61 food  $4.31 nonfood ($164.96  value) ($100/wk budget for 6 people including two teens and two preteens.)
Monthly Total: $250.90 food  $7.91 nonfood ($494.42 value).
Click here for my shopping list of best grocery deals this week .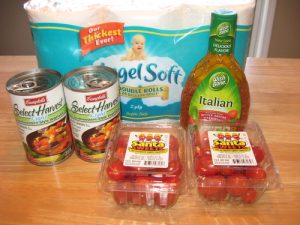 PUBLIX
I paid $1.31  for $17.29 worth of groceries.
Highlights:
I had a $10 gift card that paid for these groceries!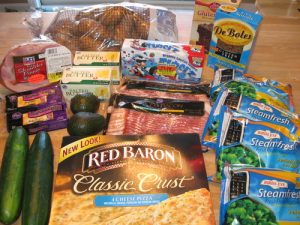 KROGER
I paid $34.44  for $59.51 worth of groceries.
Highlights:
FREE Birds Eye Frozen Vegetables  $.50/1 printable
$1.42  8 oz. Kroger Cheese (Kroger mailer coupon-more than I like to pay but we needed cheese.)
$1.79 Horizon Organic Yogurt Tubers (reg. price $4.59-yikes!)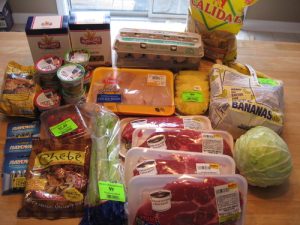 INGLES
I paid $46.86  for $88.16  worth of groceries.
Highlights:
$.25/lb bananas
$.27 Horizon Organic Yogurt cups $.50/3 printable
$.45 Mueller's Pasta $.55/1 printable
$1.00 Ray O Vac Batteries ($1/1 coupon 10/31 SS that I didn't have)
$1.36 dozen eggs – $.55/2 dozen eggs printable (no longer available)
$2.48/lb chuck roast
You can read here Why I Shop At Multiple Stores.
You May Also Like: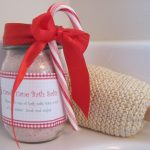 Gift Idea: Candy Cane Bath Salts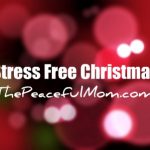 Christmas Menu Planner and Grocery List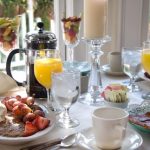 Fun Friday Weekly Menu
(What we're eating from these groceries!)