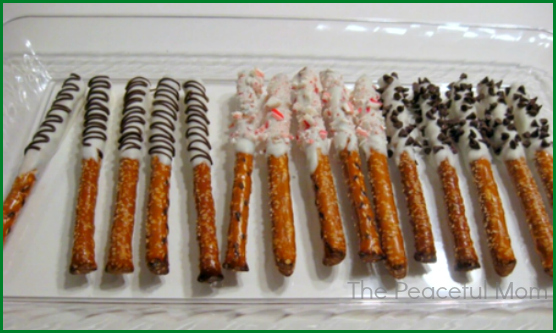 Chocolate Covered Pretzels are super easy to make and lots of fun to eat! If you or your gift recipient eat gluten free, you can use Glutino Gluten Free Pretzel Twists or make these fun chocolate drizzled tortilla chips: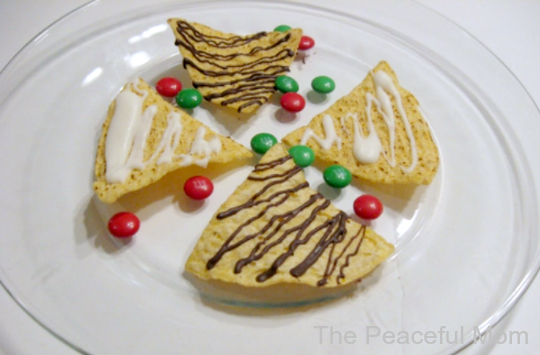 Ingredients:
Pretzels (we used pretzel rods) or corn tortilla chips 

Almond Bark (white and dark)
Candy Canes
Mini Chocolate Chips
Directions: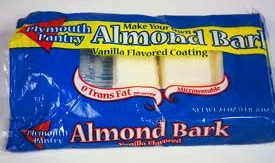 Place several squares of vanilla almond bark in a glass container and microwave according to the package directions.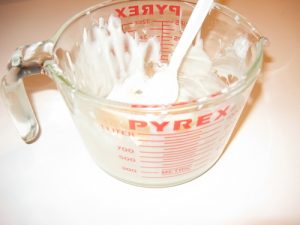 Stir with a disposable spoon (for easy cleanup) until smooth. Dip pretzel rods into vanilla almond bark so that half the pretzel is covered with the melted almond bark and allow excess to drip off.
For peppermint rods or mini chocolate chip rods:
Allow chocolate to set slightly and sprinkle candy bits onto chocolate.  Place rods on wax paper to harden.
For chocolate drizzle:
Allow chocolate covered pretzel rods to set completely.
Melt chocolate almond bark according to package directions.
Place melted bark into a zipper bag and twist forcing the chocolate into the corner of the bag.
Trim the very tip of the corner and squeeze so that the chocolate comes out in a steady stream.
Drizzle chocolate onto pretzel rods.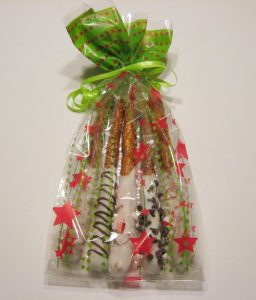 Package in a Clear Party Bag (click here to view) with some festive ribbon. You can also add the pretzels to a gift basket like this Hot Cocoa Gift Basket!


You May Also Like:
Stress Free Christmas: Easy Crock Pot Recipes
Stress Free Christmas: Activity Planner and Calendar Printable