Save on groceries by shopping smarter– See the great deals I got this week to feed my family of six for less than $100/week!
Weekly Total: $99.93 food  $2.10 nonfood ($199.80  value) ($100/wk budget for 6 people including two teens and two preteens.)
Monthly Total: $168.29 food  $3.60 nonfood ($329.46 value).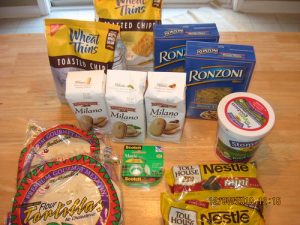 PUBLIX
I paid $10.57  for $35.96 worth of groceries.
Highlights:
FREE Ronzoni Pasta plus overage!
$.10 Scotch Tape
$.70 Wheat Thins Toasted Chips
$.70 Pepperidge Farm Milano Cookies
$.99 Tam-X-ico Tortillas
$.94 Nestle Chocolate Morsels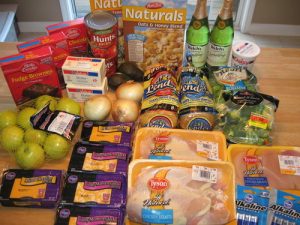 KROGER
I paid $61.12 for $109.05 worth of groceries.
Highlights:
$.75 Mom's Naturals Cereal  ($.75/1 printable)
$.99 Betty Crocker Brownies
$.99/lb Tyson Bone-In Chicken Breasts
$2.28 Kroger butter (Kroger coupon $.50/2)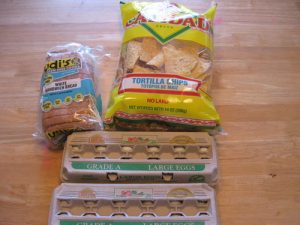 INGLES
I paid $7.76  for $10.52  worth of groceries.
Highlights:
$1.37 dozen eggs ($.55/2 dozen eggs)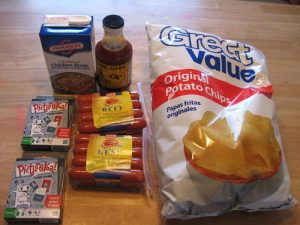 WALMART
I paid $17.43 for $33.27  worth of products.
Highlights:
FREE Pictureka Card Game ($5/1 Hasbro Pictureka printable)
You May Also Like:
Fun Friday Weekly Menu (What we're eating from these groceries!)
My Shopping List (this week's deals)
Sign up for my daily email newsletter so you don't miss anything!