Simple Gluten Free: Gluten Free Dinners don't have to be expensive or complicated.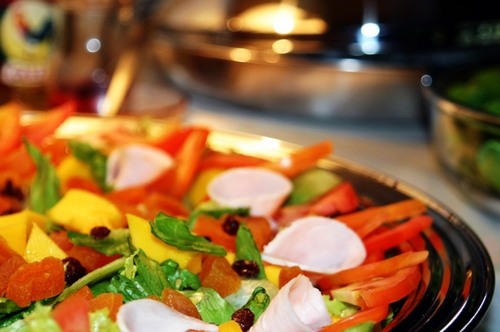 Here are some of our favorite wheat-free dinner meals:
Click each to go directly to recipe:
Country Style Ribs (serve with french fries and Broccoli Slaw)
Easy Potato Soup (serve with salad and cheesy Chebe bread without the pizza toppings)
Italian Chicken (Marinate boneless, skinless chicken breast tenders in gluten free Italian Dressing*.  Saute and serve  over salad.)
Herbed Pork Roast (purchase pork roast on sale for $1.99/lb or less)
Italian Sausage Pasta Sauce (serve over rice or rice pasta)
Parmesan Chicken Strips (serve with Black Bean and Corn Salad)
Rosemary Roasted Chicken (serve with mashed potatoes and your favorite veggie)

Steak and Peppers **(serve over rice or in a corn tortilla for steak fajitas-I buy the steak on sale and freeze it.)
Spicy Chicken and Black Bean Soup
*Make sure your Italian Dressing is gluten free (or use this recipe)!
**Please note that the soy sauce in the recipe must be eliminated to make this gluten free.

All recipes are given with the understanding that this author is neither a nutritionist, nor has any medical training.  The author is simply sharing recipes that she has used and takes no responsibility for results that may occur in your situation.  You should seek the advice of a certified nutritionist and or your medical professional.
You May Also Like:
Our Favorite Gluten Free Snacks