More easy crock pot recipes: Save time and money on dinner!
(My first post was so popular that I've added this second edition.)
Tracy's BBQ Beef
3 lbs. boneless beef chuck roast
1 1/2 cups ketchup
1/4 cup packed brown sugar
1/4 cup red wine vinegar
2 Tbs. Dijon mustard
2 Tbs. Worcestershire sauce
1 tsp liquid smoke flavoring (don't leave this out!)
1/2 tsp. salt
1/4 tsp. black pepper
1/4 tsp. garlic powder
Place chuck roast in crock pot. Combine remaining ingredients in a large bowl. Pour over roast. Cover and cook on low 8-10 hours or 4-5 hours on high. Remove roast and shred with a fork. Place back in crock pot and stir to coat evenly with sauce. Serve on buns.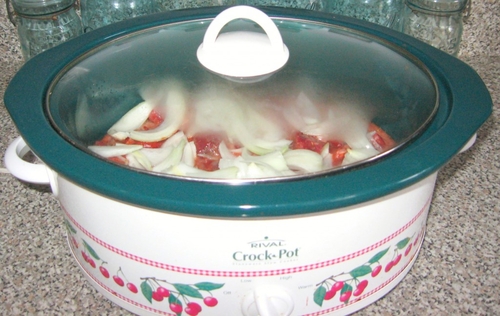 Brenda's Beef Stew (recipe here)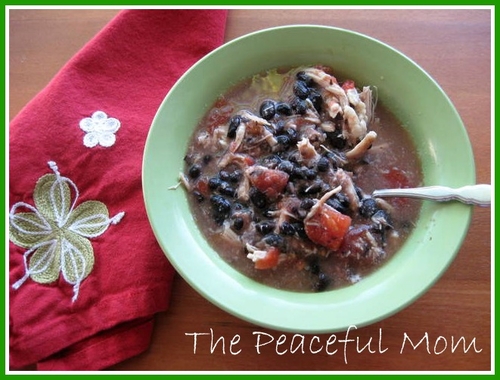 Spicy Chicken and Black Bean Soup (recipe here)
Crock Pot Beef Tips (NOT GLUTEN FREE!)
(from FamilyCrockPotRecipes.com)
1/4 c. butter
2 lbs. sirloin steak cut into cubes
3/4 c. white wine
1/2 c. water
1 clove garlic, minced
2 (10 oz) cans golden mushroom soup
2 Tbs. finely chopped onion
Cooked noodles
Heat butter in skillet. Add beef and brown on all sides. Place into slow cooker, add wine, water, garlic, soup and onion. Cook for 6 hours on low. Serve over noodles. Serves 8.
Another quick recipe, although not for the crock pot: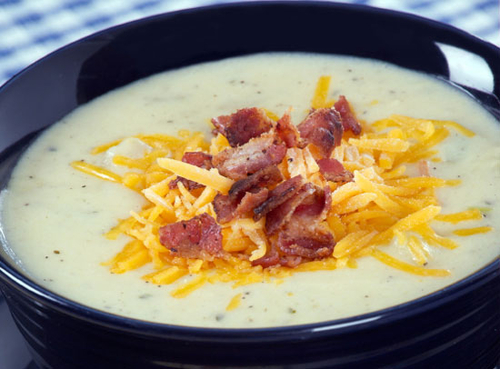 Easy Potato Soup (recipe here)
All recipes and suggestions are given with the understanding that this author is neither a nutritionist, nor has any medical training. The author is simply sharing recipes that she has used and takes no responsibility for results that may occur in your situation. You should seek the advice of a certified nutritionist and or your medical professional, especially if you are using a gluten free diet for medical reasons.
You May Also Enjoy: