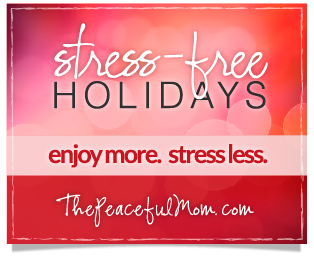 It's December 1st so we're starting our Christmas Countdown!
Here are some stress free alternatives to make your own Christmas Countdown Calendar: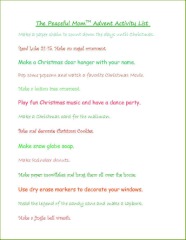 Print The Peaceful Mom The Peaceful Mom Advent Activities List.
Cut out the individual activities (there are more than 24, so you can choose those you like) and select one method:
1. Glue them onto construction paper strips to make an advent chain. Break one chain link each day and complete the activity.
2. Fold activity paper strips and place behind the flaps or in the pocket of a traditional advent calendar or write the activities behind the numbers of the printable below.
Click here for the Advent Activity Links Page for complete instructions for the activities.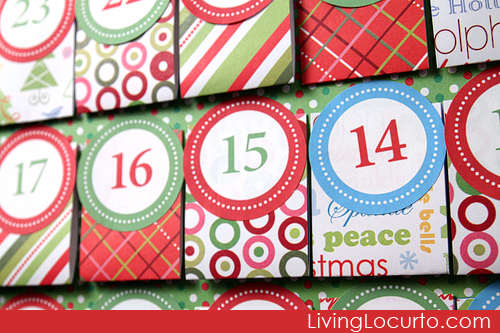 Download this FREE Printable Advent Calendar. I will be printing the numbers only and writing our activities from the Advent Activities List on the back.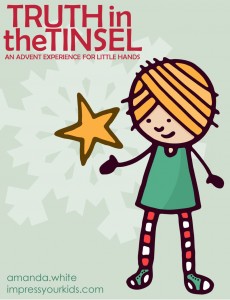 Download Truth in the Tinsel with  24 days of Scripture readings, easy ornament crafts. Read my review here.
Here are some other ideas for advent calendar alternatives: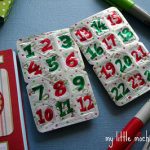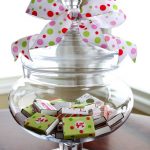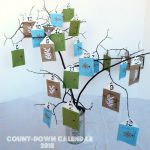 Other Ideas:
Candy on a String-Hershey's Kisses or candy canes glued on a ribbon. (Thanks Jenny!)
Pretty Boxes-Wrap jewelry or other small boxes in Christmas paper, (include a treat or a clue as to where to find one).  Paste numbers on top for each day leading up to December 25th.
Tiny Cards-Write one Bible Verse on each of 25 small cards (such as gift tags), place the cards in small envelopes and write the numbers 1-25 on the outside.
For more Stress Free Christmas Ideas including a Christmas Activity Planner and Gift List go here!