I'm under budget for the week, but over budget for the month.  Here are the great deals I got this week!
Weekly Total: $92.44 food  $27.73 nonfood ($288.79  value)
($100/wk budget for 6 people including two teens and two preteens.)
Monthly Total: $449.62 food  $40.14 nonfood ($1020.45 value). Want to know how I do it? Subscribe to my daily email newsletter!
Don't miss my new series: Stress Free Christmas.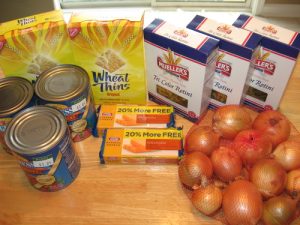 PUBLIX TRIP
I paid $11.13  for $26.30 worth of groceries.
Highlights:
$.15 Muellers Pasta
$.75 Kraft Cheese bars (8 oz.)
$1.00 Wheat Thins (used my coupons last week to get the FREE ones.)
I paid $42.43 for $83.90 worth of groceries.
Highlights:
FREE Wonka Candy peg bag
$2.99 Knudsen organic 100%juice (normally $7.99!-great for urinary problems)
$1.49 Daisy Sour Cream 16 oz. ($2.99 reg. price)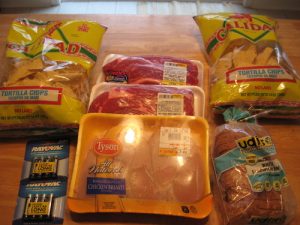 INGLES
I paid $26.96  for $46.34 worth of groceries.
Highlights:
$1.78/lb Tyson Boneless Skinless Chicken Breast
$1.98/lb Chuck Roast
$3.98 Gluten Free Bread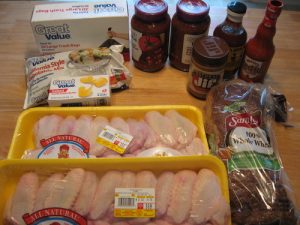 WALMART
I paid $39.65  for $55.81  worth of food.
We splurged on the chicken wings because we have a special family event on Saturday.
You May Also Like: