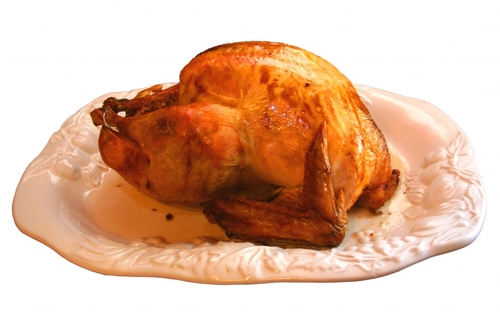 Confession: I enjoy having a stress free Thanksgiving. For me that means no cooking (horrified gasps from the crowd).
I know that many of you immensely enjoy cooking for large numbers of people and I'm happy for you — really, I am! For me it's a huge stressor.
I feel this immense pressure to provide a wonderful experience for my family (insert picture perfect family dinner in Publix holiday commercial), but in reality I can't do it. I hate dealing with whole raw poultry and, while I enjoy watching Little House on the Prairie, I don't want to live that way. I like to remain blissfully unaware of the source of my food.
In addition, no one in my family likes turkey that much. It seems like a lot of work to prepare all that food for people who would rather be eating a cheeseburger.
After a few years of anguish I finally decided to let go of my romantic notions about holidays and last year we celebrated A Charlie Brown Thanksgiving. We had a late lunch followed by a dinner of popcorn, toast, jelly beans, marshmallows and pretzel sticks while we watched the A Charlie Brown Thanksgiving DVD. It was a big hit with my kids and left me feeling relaxed and happy.
And now you know yet another reason why I will not be receiving the Mother of the Year Award. Or maybe I will, from my kids.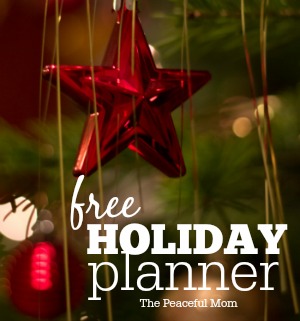 If you want to enjoy Stress Free Holidays (with or without the turkey) join The Peaceful Mom Family and get my FREE Happy Holidays Planner for a limited time so you can stay organized and joyful!
Tap HERE to join in the fun!
You May Also Enjoy: