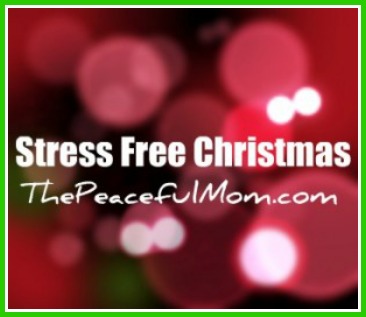 The Christmas season can be hectic, expensive and stressful, but it can also lead to great memories of special times spent with your family.  How can you celebrate and not break the bank?
Try these budget-friendly ideas for a Stress Free and FUN Christmas!
AT HOME
Cut out paper snowflakes and hang them from the ceiling.
Make homemade ornaments.
Make chocolate covered pretzel rods.
Make Reindeer Donuts.
Watch Christmas movies while you enjoy hot chocolate and popcorn.
Make homemade Christmas cards.
Host a sleepover under the Christmas lights and read Christmas stories.
Make homemade hot cocoa mix for the neighbors.
Write prayers, wishes or things you're grateful for on cut out paper circles. Attach them to a ribbon or string and tie them across the mantle or a doorway.
Invite friends over for a recycled gift exchange.
Bake and decorate cookies.
AWAY FROM HOME
Drive to view Christmas light displays.
Create a mall scavenger hunt with your kids to find unusual items (no shopping 🙂 )
Attend a local tree lighting.
Arrange a progressive "dinner" cookie tour.
Host a Christmas ornament exchange with friends.
Bundle up and take a walk.
Attend local free concerts.
FOR OTHERS
Choose a child from the Angel Tree at your local mall and buy gifts for them.
Sing at a local nursing home.
Make cookies and a thank you note for the local fire or police department.
Make food for a local homeless shelter.
Collect blankets for the homeless.
You May Also Enjoy: