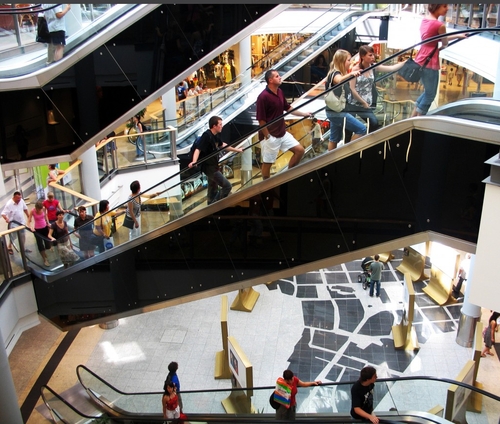 Black Friday is coming soon to a store near you!  Will your wallet survive?
It will if you have a plan.
I am personally not a Black Friday Shopper, although my husband and I stood in line for six hours a few years ago to buy bicycles for our four children.  We enjoyed the festive atmosphere and friendly chatter…until they let the shoppers loose. Then it was every man/woman/child for himself.
If you are planning to venture out, at least go with a plan so that you don't come home with a lot of "gifts" and a huge headache from all the bills.
Set a Budget
I cannot emphasize this enough. Look at your finances and determine what you can afford. Uncle Bobby may be able to use that 34 horse-powered, shiny red electric razor but do you really want to use the money for your electric bill to pay for it?
Make a List Ahead of Time
View the ads in the newspaper or online and make a specific plan for what you want to buy, including the price. Think about alternatives if those items aren't available so that you don't have to make split second decisions in the store.  (You can print my FREE Black Friday Shopping Plan -horizontal or vertical formats).
Use Cash
The emotion and excitement of this day are about triple what a person would experience on a normal shopping trip. Retailers capitalize on this adrenaline rush to put money in the registers. Once you're in the store with the other crazed shoppers, you feel a sense of panic:
"What if they run out of what I want?"
"What if I can never get it again?"
The combination of excitement and easy credit is just too tempting. Leave your cards at home. When you set your budget, plan a cushion of extra cash for a few unadvertised deals that you find. Once you're in the store, stick to the plan.
If you follow these three simple steps, you'll be much calmer while shopping and much happier once you get home.
Remember, it's just stuff.  Relationships are what matter.