In a hurry?  Try these quick and easy meal ideas.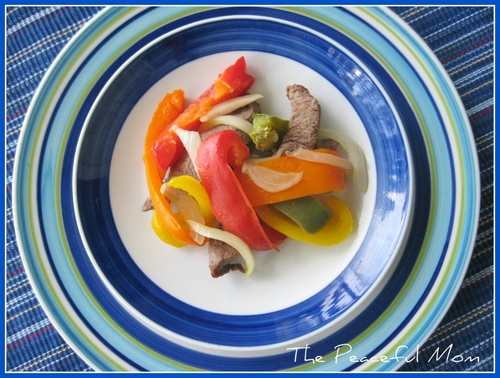 Steak and Peppers– Marinate steak strips (top sirloin works well) in Italian salad dressing and Worcestershire sauce. Saute steak, sliced green peppers, onions. Serve with minute rice, or wrap in tortillas and add cheese for quick fajitas.
Rotini with Broccoli– Cook rotini according to directions. During the last five minutes of cooking throw a handful of chopped broccoli in the pot with the pasta. Drain and add butter and fresh grated parmesan. Serve with garlic toast and a salad.
Taco Salad– Brown ground beef and onions, add taco seasoning (homemade mix here). Serve over salad with sour cream (or ranch dressing), salsa, cheese and crushed tortilla chips.
Turkey Pepper Jack Grilled Cheese (recipe here) and Tomato Soup-An old stand-by with a twist.
Quesadillas-Throw left over chicken in with the cheese (recipe here) and serve with black bean and corn salsa (make this ahead).
Easy Shrimp Linguini– Cook linguini according to directions. While the pasta is cooking, saute shrimp in butter and fresh garlic. Drain pasta, add shrimp. Top with fresh grated parmesan or with fresh parsley and a little fresh lemon juice.
Omelets– Great for using leftovers. If you're not great at making an omelet, you can saute some veggies and scramble the eggs like this Veggie Scramble recipe.
Dinners at home don't have to take a lot of time to prepare or cost a lot of money. Try a few of these ideas this week to de-stress dinner time.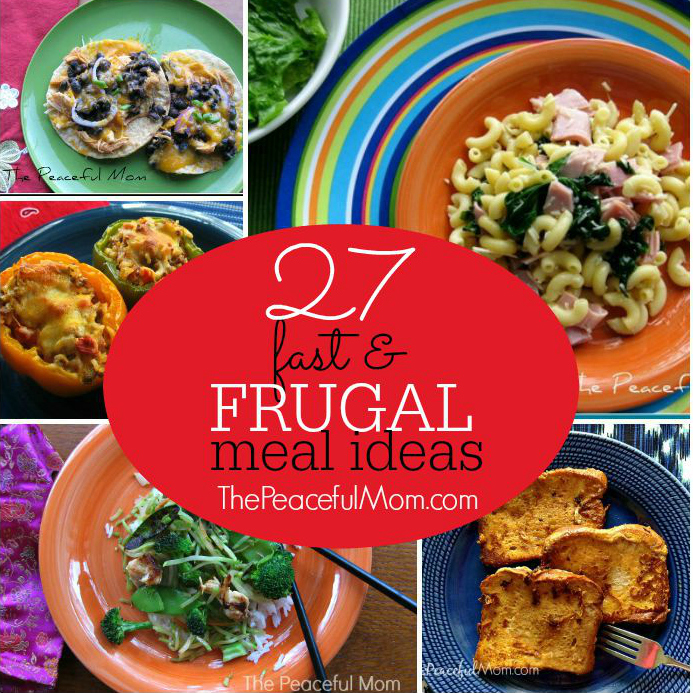 You May Also Enjoy: