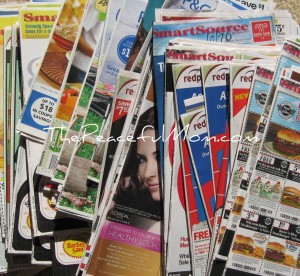 Don't forget to go here for a preview of the coupons which will be in this Sunday's newspaper.  This week you will find 3 inserts in the paper with some great coupons like:
$.75/1 Tabasco sauce
(you can find the small bottles for around $1.00 in most stores.)
$2/1 Huggies Little Snugglers or Little Movers
Buy 2 Ragu Pasta Sauce, Get Free pasta (up to $1.25)
$.50/1 Lever 2000 2-bar+ (hold this for a sale at a store that doubles coupons and you may be able to get this for FREE!)
and more!