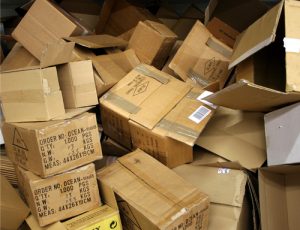 Moving is one of the top stressors for any family, but moving with a child who has autism is even more difficult.
As you may have read in previous posts, my teenage son has been diagnosed with Aspergers Syndrome (an autism spectrum disorder). We have challenges on a regular basis, but stressful situations tend to increase the severity of my son's problems.
Through the years I have learned a few helpful ideas for handling stressful times in our life.
Maintain Routines
Children with autism spectrum disorders need to feel in control because the way their brains interpret and handle life on a daily basis is overwhelming to them.  Giving structure to an autistic child enables him to feel in control and thereby enables him to maintain control of himself.
My job is to keep our regular schedule as much as possible.
Give Advance Notice
Keeping the schedule in place is important, but not always possible. In the event that activities are going to change, I try to let my son know immediately.
To an autistic child, the world is a very confusing place. New activities and sensory information take more time to process and often create great stress for the child. Although my son is very high functioning, he still needs time to adjust mentally to new situations and giving him a detailed explanation of upcoming events helps him to feel prepared.
Remain Calm
Because life happens and we can't always predict how our day will go, we also talk about being flexible and remaining calm in stressful situations. The most important person to keep calm is ME.
All children have built-in stress radar, but children with autism spectrum disorders are even more sensitive to the emotions and actions of those around them. My first job is to remain calm and relaxed in order to help my son remain calm and relaxed.
I also teach my son coping strategies for new situations such as relaxed breathing or removing himself from the situation for a few minutes and going to a quiet area (bathroom stalls or dressing rooms can be good for this in public places.).
Of course, there are many times when I forget everything I know and get frustrated with my son and his responses.  Thankfully, I get many more chances to improve!
You May Also Be Interested In
Aspergers-Help In The Middle Of A Meltdown
©2010 The Peaceful Mom-No material on this website may be reprinted in any form without the express written consent of the author.   Please note that this post is not intended as professional advice, but simply the author's personal opinion.  You should seek professional advice if your circumstances require it.