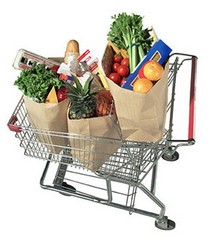 Some of you have asked why I bother to shop at several different stores in a week.  It's very simple: I have found that I save more by stocking up on items at their lowest prices (buying super sale items at several stores), rather than shopping only at one store.
Each of the stores that I shop are within a 3 mile radius of my house and I shop on my way home from other events, so gas costs are not really a factor. If you live in a rural area this strategy will make more sense if you travel once every two or three weeks into a nearby town and purchase the sale items.
It does take more time, but buying groceries at the rock bottom lowest price enables me to feed my family of 6 (including three teenagers) for around $100/week. This includes expensive gluten-free items for one of my children who has a wheat allergy.
I spend 20-30 minutes on my planning day to search websites and newspaper inserts for the best sale prices and I make a menu from the sale items and what I currently have in the fridge, freezer and pantry. I then spend about 2 hours total shopping.
If I save just $50 by shopping this way, I am essentially being paid almost $25/hour for the time I spend. I'll take that pay rate any day!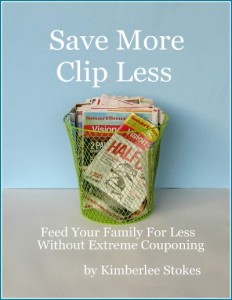 You can read more about all of the saving strategies I use (including how to make a price book) in my ebook Save More–Clip Less: Feed Your Family For Less Without Extreme Couponing.  

If you would like to start saving money on groceries, check out eMeals*–weekly menus based on your local store's sales including recipes and a grocery list! Click here and use promo code PEACEFUL for a 10% discount off of eMeals already low prices! (They even have gluten free plans!)
*affiliate link