With all the preparations for our big move I have not been able to handle couponing.  So what's happened to the grocery budget?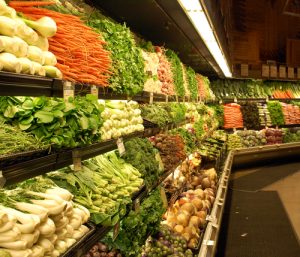 The many details of preparing for our new adventure have left me with little time and brain power for planning, cutting coupons and checking deal websites.  I also sold my chest freezer, so I don't have a lot of storage room to stock up on deals.  In short, I have the created the perfect storm for a huge increase in my grocery budget.
Thankfully the storm hasn't hit.  I have been blessed to find lots of marked down meat and produce.  We have enjoyed a fairly healthy diet and the grocery budget is about the same ($100/week) as it was before.  I did go over this week by about $15 because we had run out of some pantry items that I needed to replenish.
We also splurged and ordered pizza last week, but I had my husband pick it up while he was out instead of having it delivered, so it was cheaper and we didn't have to pay a tip.
So far, so good.  I'll keep you updated on how things proceed.