Sorry for the late post; we've had a busy week!  I am over for the week, but only over for the month by five dollars.
Weekly Total: $139.59 food  $5.43 nonfood ($279.10 value)
($100/wk budget for 6 people including two teens and two preteens.)
August Monthly Total: $305.28 food and $28.01 nonfood ($633.35 value). Join us on Facebook to receive instant blog updates.
No CVS shopping this week.  See my Grocery List (with coupon matchups) and this week's Menu.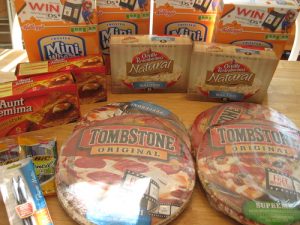 PUBLIX TRIP #1
I paid $21.89 for $64.38 worth of products.
Highlights:
FREE Bic Mechanical Pencils
FREE Pilot Pens
$.45 Aunt Jemimah French Toast
$.95 Frosted Mini Wheats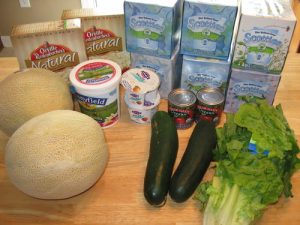 PUBLIX TRIP #2
I paid $19.39 for $36.35 worth of products.
Highlights:
$.14 Muirfield Organic Tomato Sauce
$.29 Scotties Tissues
$2.59 32 oz. Stonyfield Farms Organic Yogurt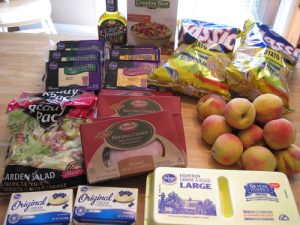 KROGER
I paid $39.80 for $73.06 worth of groceries.
Highlights:
$.50 Kroger Cream Cheese
$.68/lb peaches
$1.49  Cascadian Farms Organic Granola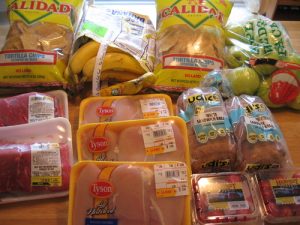 INGLES
I paid $41.93 for $77.90 worth of groceries.
Highlights:
$1.98/lb Bottom Round Roast
$1.99/lb Tyson Chicken Breasts
$2.50 5lbs Golden Delicious Apples
$3.98 Udi's Gluten Free Bread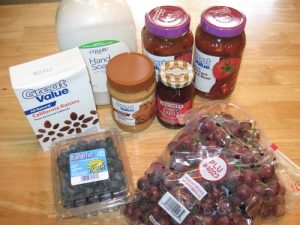 WALMART
I paid $22.01 for $27.41 worth of products.
Highlights:
$1.98 blueberries
$1.98 Salsa
$1.98 Natural Peanut Butter
You may also be interested in:
Top Ten Ways to Save on Groceries Part 1