Another great week at the stores enabling me to stay under budget for the week and for the month!
Weekly Total: $89.24 food  $22.58 nonfood ($253.03 value)
($100/wk budget for 6 people including two teens and two preteens!)
August Monthly Total: $165.69 food and $22.58 nonfood ($354.25 value). Join us on Facebook to receive instant blog updates.
See my CVS shopping here.  See my Grocery List (with coupon matchups) and this week's Menu.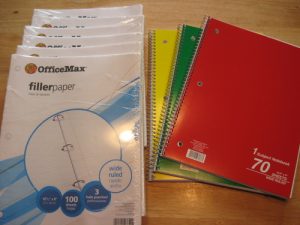 OFFICE MAX
I paid $.24 for $9.00 worth of products.
Highlights:
$.01 paper
$.05 composition books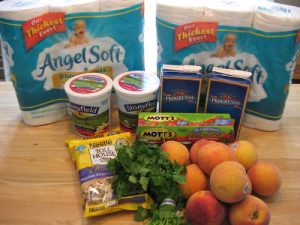 PUBLIX
I paid $21.93 for $38.37 worth of products.
Highlights:
FREE peaches (they rang up at the wrong price!)
(2) packs Nestle Cookie Dough $.45 each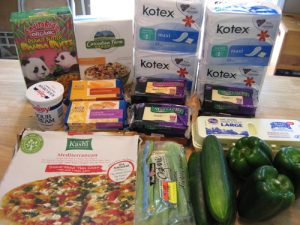 KROGER
I paid $44.08 for $88.03 worth of products plus I got a coupon for $5 off my next order!
Highlights:
FREE eggs (Kroger coupon)
$1.99 Envirokidz Gluten Free Cereal
$1.49 Kotex Pads
$2.29 16 oz. Kraft Cheese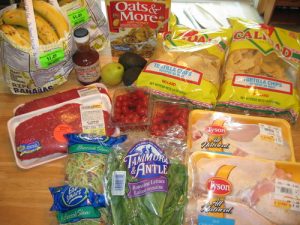 INGLES
I paid $36.97 for $66.54 worth of products.
Highlights:

$1.50 Oats N More Cereal
$.98/lb Tyson bone-in chicken breasts
$2.28/lb London Broil
$.25/lb bananas
$1.48 pint  grape tomatoes
$1.50 Eat Smart Broccoli Slaw
You may also be interested in:
My Grocery List (8/8-8/14 with coupon matchups)