We're starting school this week and still needed some items including my son's and daughter's expensive math curriculum. Guess what happened?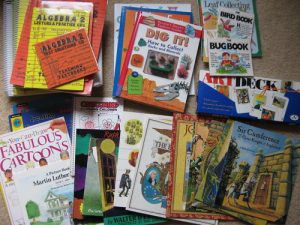 Books, Books…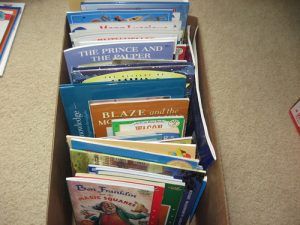 and More Books!
A friend held a curriculum GIVE-AWAY and we were able to get hundreds of dollars worth of books and materials including the specific math books/cds that we need. The math curriculum alone cost almost $200 for each set and these photos only show about half of what we received.
God is so faithful to us!