I apologize for the lack of posts yesterday, but I had an unexpected project come up.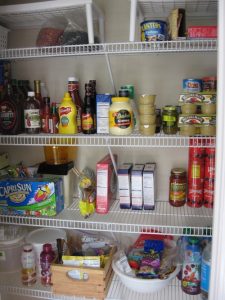 Due to a large invasion of sugar ants yesterday, I had to pull EVERYTHING from my pantry and clean it top to bottom.
I took a picture because it will probably not look this neat for very long!