Learn a fun trick to organize your week better.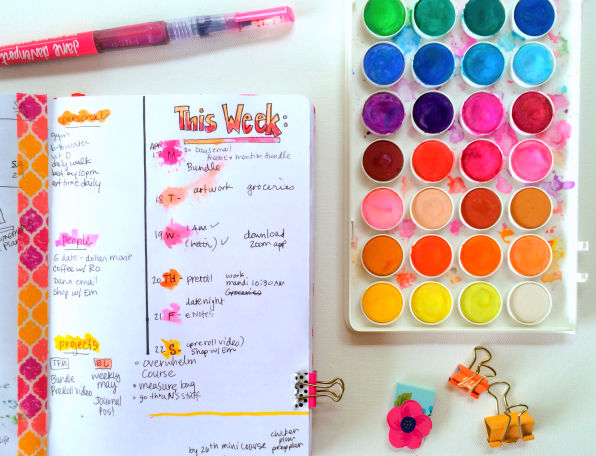 There's a lot going on at our house: one child with health issues, teenage hormones, homeschooling, living on a limited budget and a mom working on a limited number of brain cells!
One thing that I've discovered over the years is that I need help to focus.
You may have read my post here about setting a weekly routine to do certain tasks on certain days. This organizational principle helps me to maintain focus, accomplish more and keeps me from feeling overwhelmed.
If you're naturally organized, this may seem very simple to you. For those of us who are not gifted in that way, however, we have to learn skills to help us handle the requirements of daily life.
By focusing on one main project each day, I don't have to worry about everything that needs to get done in a week. I know that it will all get done in time. This frees up "space" in my brain to use for the daily tasks.
So here's is a look at my current weekly list:
Sunday– Church, Rest, Planning for the week ahead
Monday– Paperwork, Blogging (On Mondays I try to do the bulk of my writing for the week.)
Tuesday-Extra projects for home school, field trips or errands, date night
Wednesday-Make Grocery List and Menu (Check store sales.)
Thursday-Grocery Shopping
Friday-Family Fun Day
Saturday-School Planning and Grading
Of course there are other things that need to be done as well and the activities may be moved to a different day based on that week's requirements. By having a rough structure to my week, I find that I get the important things done and I feel less stress. Believe me–anything that reduces stress is a good thing!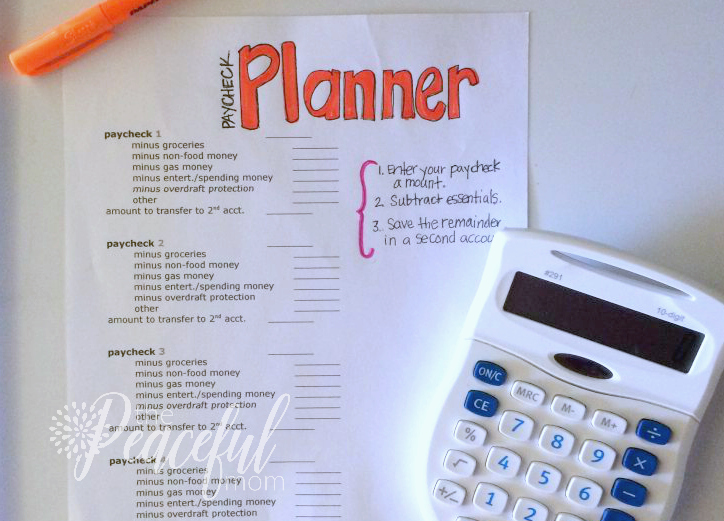 Go here to download FREE Printable Planners including Daily and Weekly Planners.
I would love to hear if you use a weekly list so leave a comment. 🙂
Cheering You On!

Next Article in the Get Organized Series:
Click here to read more articles in this series.
©2010-2020 The Peaceful Mom- Feel free to share this post in its entirety with a link to ThePeacefulMom.com and credit given to Kimberlee Stokes.
Want a simpler life?
Join our simplifying, organizing, life-changing community!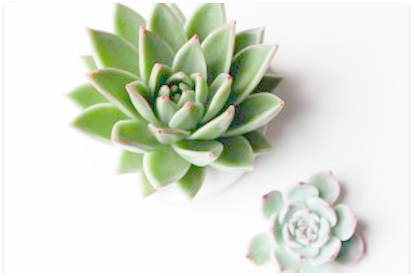 Click here to join The Peaceful Mom Community!
Get weekly encouragement & 10 Minute Organizing Tips
PLUS access to our Organizing and Printable Library including:
10 Minutes a Day Declutter Calendar — focus on one small area each day of the month
Organizing Printables – to organize your life one baby step at a time
Monthly Gifts – because who doesn't love a surprise?

You May Also Enjoy: