One shopping trip to two stores-I saved 93% at one and 110% at the other.  I love coupons!
See all of my shopping  for this week here ($100/week for 6 people!).
Best Grocery Deals here.  CVS Best Deals starting 6/27 here.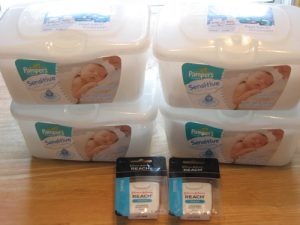 KROGER
I got $12.15 worth of products and the cashier gave me $.63 .  My receipt said I saved 110 percent!
(4) Pampers Wipes 64 ct tub $2.19
(2) Reach Floss $1.00 each ($1.39 reg price)
Coupons:
(1) $2 off $10 Health & Beauty purchase Kroger coupon
(4) $2/1 Pampers Wipes  6/6 PG
(2) $1/1 Reach Floss 5/16 RP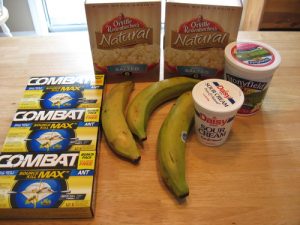 PUBLIX
I paid $2.33 for $33.50 worth of groceries (93% savings!)
(3) Combat Ant Bait $3.59 (made $1.41 on each of these with coupons!)
(3) Plantains $.50 each
(1) 32 oz. Stonyfield Organic Yogurt $3.59
(2) Orville Redenbacher Popcorn 6 packs BOGO $4.89
(1) 16 oz Daisy Sour Cream $1.50 ($2.09 regular price)
Coupons:
(3) $3.00/1 Combat  Publix Coupon
(3) $2.00/1 Combat printables
$3.59 store credit for yogurt
(2) $.40/1 (doubled) Orville Redenbacher Popcorn
(1) $.50/1 (doubled) Daisy Sourcream