My husband and I are enjoying some time away from the children this week (Thank you Mimi, Aunt Frannie and Mrs. Brenda!), so I did very little shopping.
The freezer and pantry are full from last month's shopping when I went over budget.
Weekly Total: $10.29 food  $0.00 nonfood ($27.91 value)
June Monthly Total: $87.27 food and $17.58 nonfood ($339.79 value).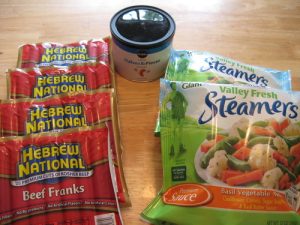 PUBLIX
I spent $10.29 for $27.91 worth of groceries.
SAVE ON YOUR GROCERIES (Read here.)
MORE MONEY SAVING IDEAS (Read here.)