Ground beef is a versatile and economic addition to meals. When I find it on sale, I usually buy 10-20 pounds. What do I do with that much meat?
I prepare it for the freezer and use it over the coming weeks in these five easy ground beef recipes.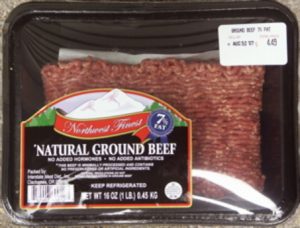 Beef Enchiladas-Combine meat, taco seasoning (click here for a DIY recipe) and enchilada sauce. Place mixture in the center of a flour tortilla (corn tortilla for gluten free family members), roll the tortilla up and place in a glass baking pan. Continue with the remaining tortillas. Sprinkle the enchiladas with cheddar cheese and bake 20-30 minutes at 350 degrees until lightly brown. Serve with salsa and Mexican rice.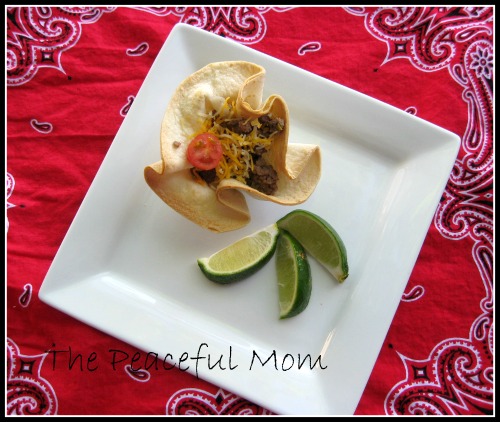 Taco Cups- Brush flour tortillas with oil, place into muffin tin cups and bake for 10 minutes at 350 degrees. Add taco meat and toppings.
Taco Salad-Thaw meat and warm in a skillet with taco seasoning (Go here for a make your own recipe). Serve over Romaine lettuce with tomatoes, tortilla chips, cheese, salsa and sour cream, or skip the salsa and sour cream and use Italian dressing.
Pasta Casserole-Combine meat, Italian seasoning and your favorite spaghetti sauce (or try my Cheeseburger Casserole recipe with canned tomatoes). Add to cooked pasta and stir to combine. Top with lots of mozzarella cheese and bake 20-30 minutes at 350 degrees. Serve with salad or your favorite green vegetable.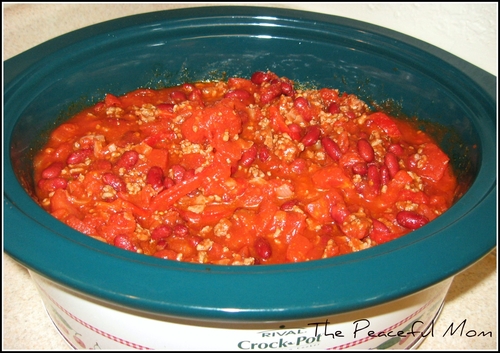 Crockpot Chili- Combine 1 pound of the ground beef onion mixture with (2) 14.5 oz. cans kidney beans*, (2) 28 oz. cans of diced tomatoes, (2) 14 oz. cans of fire roasted tomatoes, (1) small can green chilis, 3-5 tablespoons chili powder, 2 tsp. dried red pepper, 2 tsp. garlic salt and regular salt to taste. Cook on low for 6-8 hours. Serve with shredded cheese and sour cream.
(Read here about cooking dry beans ahead of time and freezing for later use.)
Ground Beef Scramble-Heat meat in a skillet until thawed. Remove from skillet and saute chopped green pepper and slice mushrooms (if desired) in butter. Add eggs (beaten), meat and salt to taste. Stir until eggs are almost done. Add shredded cheese and stir until melted. Serve immediately.
While ground beef is certainly not glamorous, it is a cheap and versatile way to feed your family.
You May Also Enjoy: