Bringing Life Into Balance
I recently spent way too much time on a project. As a result, I practically neglected my children and was very grumpy toward my husband. Feeling the pain of frustrating my family made me assess my priorities again and try to bring everything back into balance.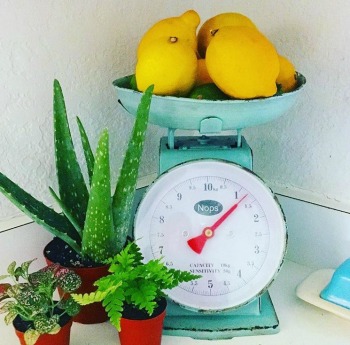 Some people view balance as a proportional amount of time spent each day on one's top priorities, but reality rarely works out that way. Balance in my life means that I'm able to get the important tasks done, but also have time to rest and enjoy my family.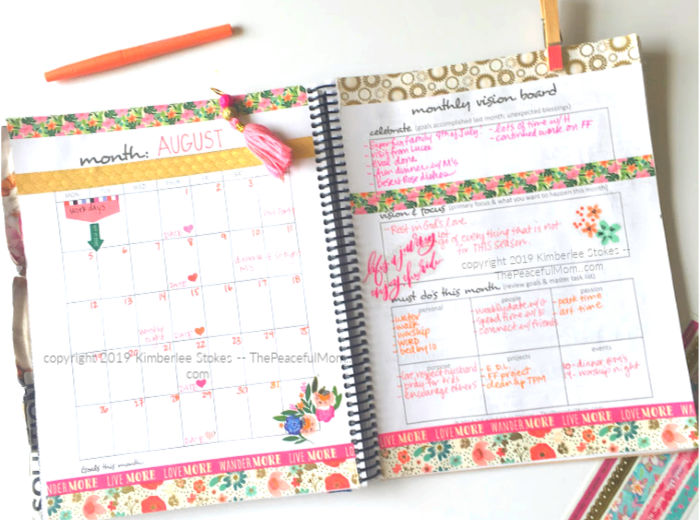 To maintain balance, I create a weekly plan in my Joyful Life Planner and spend a few minutes each night thinking about and writing down my priorities for the next day. If I fail to do this at night, I spend time first thing the next morning.
Setting my agenda first helps me to focus when the day starts rushing at me. Having a plan also means that I am less frustrated at the end of the day. Even though I may feel like I haven't accomplished anything, I can see that I have.
Here are a few things that I strive to do every morning:
Get Dressed — If you're a stay at home mom, you know what I'm talking about. It's so easy to just roll out of bed and start your day, then realize at 3 p.m that you're still in your pajamas. I find that if I lay out my clothes by my bed the night before and get dressed as soon as I wake up, I feel much better about myself and I get more accomplished.
Connect Spiritually — As soon as I wake up I do my morning Brain Dump and then spend a few minutes reading a Bible passage and writing in my journal, or working on an art journal page. My goal is to stay connected to the Holy Spirit throughout the day, but I am much more focused and at peace when I spend purposeful quiet time connecting with God before my day begins.
Kiss My Husband — I am not a fan of the little peck on the lips that many couples do in a routine way as they go out the door. I want to passionately connect with my husband every day to keep the spark of our love alive. Every morning as he leaves for work we have a long good-bye kiss and hug, and it's one of my favorite things every day.
Hug My Children — You would think that being at home with my children during the day would mean that we are connecting on a regular basis, but honestly much of the time they are busy doing schoolwork on their own because they are older. I have to make a concerted effort to connect with them on a deeper level than just teaching a lesson or talking about what to eat for lunch.
I try to happily greet each of them with a big hug and kiss every morning. I also give my driving teens a hug and pray for them every time they leave the house, then greet them with a hug when they arrive home and tell them I love them. I also try to connect with them again before bed. They love to climb in my bed for a snuggle and chat, and it's during these precious times that I find out about their problems, ideas and dreams.
Exercise — I like to walk when the weather is nice, but on rainy days I have my stand-by exercise DVD. I also started running, which is something I NEVER saw myself doing. (UPDATE: I have not been running very much recently due to a knee injury, but I still walk briskly for at least 30 minutes as many days as I can and I try to make it to the YMCA at least twice a week to work out with weights.)
Start Dinner — I try to start dinner first thing in the morning. That gives me time to thaw meat, prep veggies and do other kitchen tasks which saves me time later during "rush hour" when I am tired and my kids are starving!
Start the Laundry — Laundry is one of my least favorite chores so I prefer to spend a little bit of time every day doing a load rather than waiting for an avalanche on the weekend. I start a load every morning and I'm done with it before lunch. (My teens do their own laundry.)
Write — I try to write every day for my blog and other projects I am working on. Practice makes perfect, right?
There are some days that I don't get to every priority because life happens, but over time I am living my true values because I focus on them first thing every day — and using my Joyful Life Planner really helps to keep me on track.
In the long run, focusing on my priorities daily means that I do what is most important over the course of my life and that is my long-term goal after all–a life well-spent.
Next article in the Get Organized Series:
Over Here Cheering You On!

©2010 – 2016 Kimberlee Stokes — The Peaceful Mom.com – No material on this website may be reprinted in any form without the express written consent of the author. Please note that this post is not intended as professional advice but simply the author's personal opinion. You should seek professional advice if your circumstances require it.