I paid $50.62 for $242.36 worth of food and non food items this week.
Weekly Total: $16.95  food  $33.67 nonfood ($242.36 value)
Monthly Total Spent: $368.70 food  $104.89 nonfood* for $1298.29 worth of products.
I am under budget ($400 for 6 people) for the month!

(*all toiletries, medication, household items, etc.)
Go here to see my CVS shopping this week.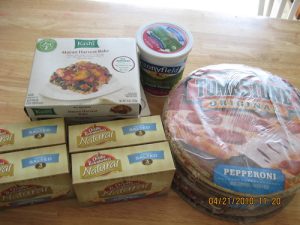 PUBLIX
I spent $36.45 for $108.89 worth of products.  I combined sales, coupons and a $22 on a gift card someone gave us to get these deals.

not pictured:
(5) pint Ben & Jerry's Ice Cream $$3.79 ($1.90 ea)
(2) Publix Reusable bags $.99 (FREE)
(4) 12 Dbl Roll Angel Soft Toilet Tissue $5.49 ($4.49 ea.)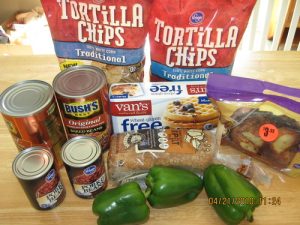 KROGER
I paid $0.00 for $29.83 worth of products because someone gave us a gift card–yeah!