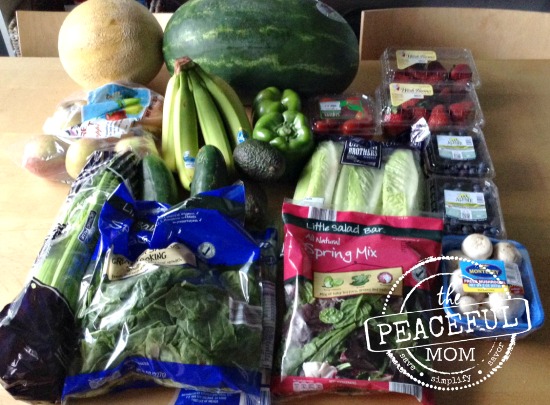 You have probably heard that eating organic produce is better for you, but the prices can be double that of regular produce. Of course you want to feed your family the best food possible, but you also need to work within your budget.
If you would like to save money on organic produce, here are a few tips to try:
Spend Your Money Where It Counts
The main benefit of eating organic produce is the lack of pesticides used in growing the food. Limiting your exposure to pesticides can lower your risk of cancer, and aid in liver function as the liver is your body's filter. According to a list published by the Environmental Working Group, there are 12 types of produce which contain the highest amounts of pesticide residue and are therefore dangerous to consume as non-organic.
Spend your money to buy organic versions of these fruits and vegetables:
peaches
apples
sweet bell peppers
celery
nectarines
strawberries
cherries
pears
grapes (imported)
spinach
lettuce
potatoes
Buy "Safer" Non-Organic Produce
In order to save money, you can buy the non-organic versions of the 12 least contaminated fruits and vegetables:
papayas
broccoli
cabbage
bananas
kiwifruit
sweet peas (frozen)
asparagus
mangoes
pineapple
sweet corn (frozen)
avocados
onions
You can also help reduce pesticide residue by washing and peeling fruits and vegetables that are not organic.
Updated List 2013:

Dirty Dozen + 2

apples

celery

sweet bell peppers

peaches

strawberries

nectarines (imported)

grapes

spinach

lettuch

cucumbers

blueberries (domestic)

potatoes

added green beans

kale/greens

Clean 15

onions

sweet corn

pineapples

avocado

cabbage

sweet peas

asparagus

mangoes

eggplant

kiwi

cantaloupe (domestic)

sweet potatoes

grapefruit

watermelon

mushrooms
Eat In-Season Produce
One of the best strategies for saving on organic produce is to eat whatever is in season: pumpkins, cabbage and squash in the Fall; tomatoes, bell peppers and cucumbers in the Summer. You can often find locally grown organic produce at farmer's markets and road side stands. The price of in season local items is usually much less in comparison to items which have to be shipped from other countries.
Cut Other Budget Areas
If buying organic produce is important to you, you can cut other areas of your budget to leave more money for groceries. Trimming your cable package or your entertainment budget by only $20 a month can give you enough to purchase a few more organic fruits or vegetables.
Do you have other ideas for saving on organic produce? Share them in the comments. 🙂