**UPDATE: Our plane tickets have been paid for! All money earned will go directly to the feeding program.**
In 2009 our family was privileged to travel to some of the poorest parts of Guatemala City to participate first-hand in a feeding program that our church supports.
We met many new friends and were able to see many people begin a relationship with Jesus. Some were even physically healed as a result of God using our prayers.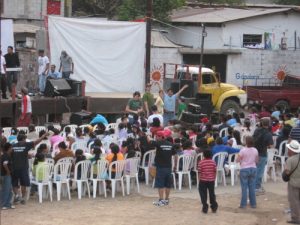 This year my husband and I have the opportunity to return and we would like to offer you the opportunity to participate.
Every coupon you print from the Coupon Side Bar on the home page of ThePeacefulMom.com pays us a few cents. We will use this money toward our airfare and then every penny will be given directly to the feeding program.
Thanks so much for your support!